Jeremy Corbyn warns PM her real fight is with 'warring' Tory factions, not EU
Jeremy Corbyn claimed it was "Groundhog Day" over Brexit before warning Theresa May her biggest battle is with the "warring" Tory factions rather than the EU.
The Labour leader said the Prime Minister is "too weak" to do anything about it, adding this increases the prospect of "crashing out" with no deal.
Mr Corbyn's criticism came as Mrs May updated the Commons about the latest EU Council.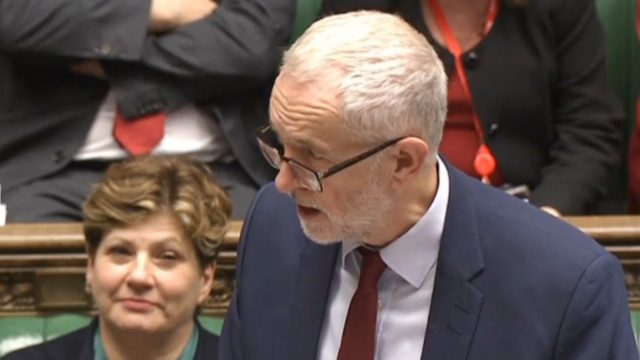 Mr Corbyn told MPs: "I'm beginning to feel a very worrying sense of Groundhog Day here every time she gives us an update on the progress of negotiations.
"Only two weeks ago she told this House that her speech in Florence had put momentum into the Article 50 negotiations, and that an agreement on phrase one of these talks was within touching distance.
"Well, here we are again after another round of talks and we're still no clearer as to when negotiations on Britain's future with our largest trading partner will actually begin, and still no clearer as to what exactly she has agreed to in phase one of these talks."
Mr Corbyn said the Brexit talks were "stuck in an impasse" and questioned Mrs May over remarks from International Trade Secretary Liam Fox about how leaving without a deal "would not be the Armageddon that people project".
The Labour leader asked: "Does the Prime Minister believe an outcome that is not Armageddon might be setting the bar a bit too low?"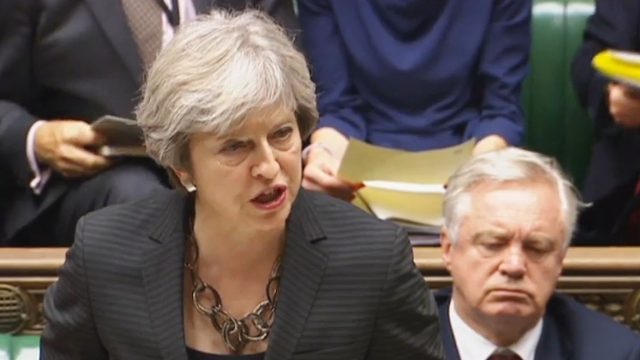 He also pressed the PM to resolve the future of EU citizens living in the UK, and those Britons living in the EU member states, before asking about reports that she is willing to pay a higher amount as part of what has been referred to as the divorce bill.
Mr Corbyn added: "The Prime Minister hails the progress she has made so far in these negotiations.
"The biggest battle the Prime Minister faces isn't so much with the 27 European states the Chancellor so deftly described as the enemy, it's her battle to bring together the warring factions of her own Cabinet and party.
"And the Prime Minister is too weak to do anything about it. The outcome of crashing out with no deal to become a deregulated tax haven, the dream of a powerful faction of her backbenches and her frontbenches, would be a nightmare for people's jobs and living standards."
Read Full Story