'Ministers must tackle congestion, capacity and carbon infrastructure problems'
Britain faces gridlock on roads, railways and in the air, slower broadband speeds and worsening air quality unless the Government tackles the country's infrastructure problems, Lord Adonis has warned.
The chairman of the National Infrastructure Commission urged action on congestion, capacity and carbon emissions, and urged ministers to address "perhaps the most serious infrastructure failure of all" and reach a long-delayed firm decision on expanding Heathrow Airport.
He also called for urgent action on broadband and mobile connections as the UK is lagging behind the likes of the United States, Netherlands and Japan for internet and 4G speeds.
Investment is needed in the HS3 and Crossrail 2 rail links as well as improved public transport and cycling services in cities amid growing congestion, with speeds on inner London roads falling 9% between 2012 and 2015 and overcrowding on the capital's commuter trains increasing 45% between 2011 and 2016, he said.
To meet carbon emissions targets and improve air quality, smart charging infrastructure must be build for electric vehicles and more than 60% of power stations will need to be replaced, the peer stressed.
Speaking in Birmingham, Lord Adonis said: "We have a proud history in this country of delivering world-class infrastructure - but for years funding has been squeezed, policy decisions have been erratic and the network is showing signs of age and strain.
"The endless delay to a Parliamentary decision on Heathrow is a case in point - and perhaps the most serious infrastructure failure of all. If we are to make the most of our economic potential and compete globally, we need the 'Heathrow is full' sign to come down.
"But we also risk falling behind internationally if we don't improve our mobile and broadband connections, and residents of our great cities will suffer unless we do something to improve air quality.
"We cannot afford to sit on our hands - ministers must act now to tackle the three Cs of congestion, capacity and carbon if we are to have infrastructure fit for the future, supporting economic growth across the country.
"But this doesn't just rest with Whitehall and Westminster, and I'm pleased that the country's mayors are also stepping up to plan to meet the infrastructure needs of their communities."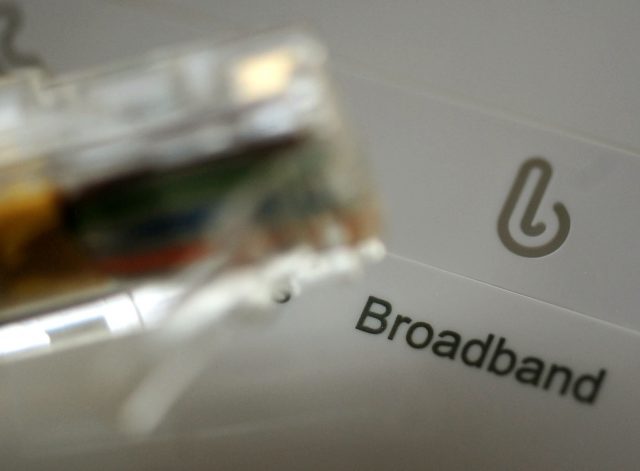 The Labour former cabinet minister was joined by five of the country's seven mayors - from the West Midlands, Greater Manchester, London, Cambridge and Peterborough, and the West of England.
Conservative Mayor of the Cambridgeshire and Peterborough Combined Authority James Palmer said: "There is a clear need for us rethink the way we go about delivering transport infrastructure in this country. The timescales involved are too long and the processes too cumbersome. Brexit magnifies the importance of us stepping up to the challenge.
"I hope that the new National Infrastructure Assessment can play a significant role in challenging conventional thinking and comes up with bold solutions for tackling the infrastructure challenge across the country.
"Cambridgeshire and Peterborough is one of the most economically dynamic regions in the country. However, it will only achieve its true economic potential if we are prepared to take bold decisions and overhaul our transport infrastructure."
Conservative West Midlands Mayor Andy Street said: "We have plans for new tram routes, reopening disused rail lines and stations, and supercharging investment in cycling and walking.
"Clearly we need support from national Government to deliver all of our plans, while ensuring we do everything necessary to make our region greener."
(function(i,s,o,g,r,a,m){i['GoogleAnalyticsObject']=r;i[r]=i[r]||function(){ (i[r].q=i[r].q||[]).push(arguments)},i[r].l=1*new Date();a=s.createElement(o), m=s.getElementsByTagName(o)[0];a.async=1;a.src=g;m.parentNode.insertBefore(a,m) })(window,document,'script','//www.google-analytics.com/analytics.js','ga'); ga('create', 'UA-72310761-1', 'auto', {'name': 'pacontentapi'}); ga('pacontentapi.set', 'referrer', location.origin); ga('pacontentapi.set', 'dimension1', 'By PA Reporters'); ga('pacontentapi.set', 'dimension2', '8f2eb3e2-7f6e-4da0-8b18-481b374141c6'); ga('pacontentapi.set', 'dimension3', 'paservice:news,paservice:news:uk'); ga('pacontentapi.set', 'dimension6', 'story-enriched'); ga('pacontentapi.set', 'dimension7', 'composite'); ga('pacontentapi.set', 'dimension8', null); ga('pacontentapi.set', 'dimension9', null); ga('pacontentapi.send', 'pageview', { 'location': location.href, 'page': (location.pathname + location.search + location.hash), 'title': '\u2018Ministers must tackle congestion, capacity and carbon infrastructure problems\u2019'});
Read Full Story