Heath allies demand judge-led inquiry into handling of child sex claims
Friends of former Conservative prime minister Sir Edward Heath have called for a judge-led inquiry into the handling of allegations that he raped and indecently assaulted boys as young as 10.
Wiltshire Police's investigation, Operation Conifer, concluded that seven of the claims would have been sufficiently credible to justify questioning Sir Edward under caution.
But a further 35 allegations - including the murder of children and satanic or ritual abuse - did not meet the threshold for a formal interview.
Friends of Sir Edward, who was prime minister between 1970 and 1974, called the report "deeply flawed" and said they would be making a formal complaint to the Independent Police Complaints Commission.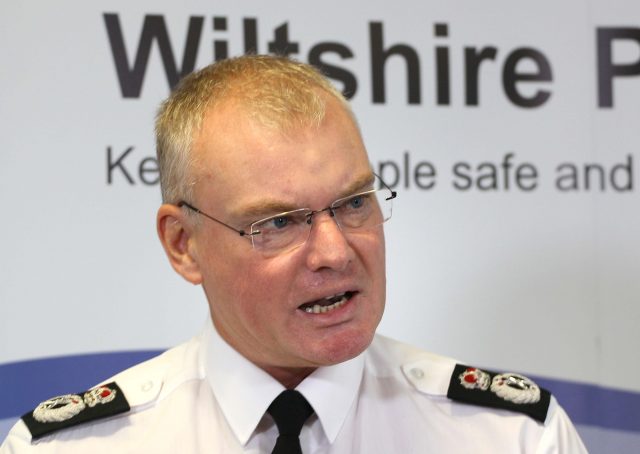 Former cabinet minister Lord Hunt of Wirral said: "It is clear there is an urgent need for an independent judge-led inquiry to review the findings of Operation Conifer.
"Sir Edward's reputation has been unfairly tarnished. No living person would be subject to a process which involves a trawl for accusations, followed by the publication of those accusations with no independent assessment of the 'evidence', or any details of the supposed place, time and circumstances of the alleged assaults.
"The fundamental principle that someone is innocent until proven guilty should apply to the dead as well as to the living, and no convincing evidence whatsoever against Sir Edward Heath has been produced."
Lord Hunt, chairman of the Sir Edward Heath Charitable Foundation, described Operation Conifer as a two-year, £1.5 million "fishing expedition".
"Only seven (allegations) were regarded as sufficient even to meet the minimal standard of credibility and justifying a police interview if Sir Edward had still been alive - and the validity of some of these is now being seriously questioned," he said.
"In view of the wholly unsatisfactory and prejudicial nature of the report, we will be writing to the Government, seeking the appointment of a retired judge to review the material collected through Operation Conifer, and other relevant material which we and others may wish to submit.
"Otherwise, Sir Edward's reputation will be left forever in limbo, unjustly tarnished."
Sir Edward was the most high-profile political figure linked to child sex abuse allegations that swept across Westminster.
Operation Conifer was launched in 2015 and co-ordinated inquiries by 14 police forces after Sir Edward was named as a suspect in an investigation into historical child sex abuse.
Sex workers, close protection officers from the Met, government drivers, civil servants and British intelligence services were spoken to. Sir Edward's private papers, including letters and diaries, were also examined.
The inquiry has proven controversial since it began when a senior police officer made a television appeal outside Sir Edward's former stately home, Arundells, urging potential victims to come forward. Police have since apologised for holding the press conference there.
Lord Hunt said he would seek access to the full report and wanted to know why "so many government officials, private secretaries and police protection officers, with intimate knowledge of Sir Edward's movements during the periods under investigation, were not interviewed".
He added: "We are now preparing a substantial complaint that we will want to have considered by the Independent Police Complaints Commission, covering the entire period from the crass and prejudicial, televised launch of the investigation outside Sir Edward Heath's former home on August 3 2015, up to the extravagant launch of the summary report on October 5 2017.
"Trustees of the foundation and friends of Sir Edward have been heartened by the support we have received since the report's publication and remain firmly convinced of his innocence.
"This stain on his character and legacy must, in all justice, be removed."
(function(i,s,o,g,r,a,m){i['GoogleAnalyticsObject']=r;i[r]=i[r]||function(){ (i[r].q=i[r].q||[]).push(arguments)},i[r].l=1*new Date();a=s.createElement(o), m=s.getElementsByTagName(o)[0];a.async=1;a.src=g;m.parentNode.insertBefore(a,m) })(window,document,'script','//www.google-analytics.com/analytics.js','ga'); ga('create', 'UA-72310761-1', 'auto', {'name': 'pacontentapi'}); ga('pacontentapi.set', 'referrer', location.origin); ga('pacontentapi.set', 'dimension1', 'By PA Reporters'); ga('pacontentapi.set', 'dimension2', '6aeaaf35-2e8a-4a87-ae64-d0169193909f'); ga('pacontentapi.set', 'dimension3', 'paservice:news,paservice:news:uk'); ga('pacontentapi.set', 'dimension6', 'story-enriched'); ga('pacontentapi.set', 'dimension7', 'composite'); ga('pacontentapi.set', 'dimension8', 'paasset:video'); ga('pacontentapi.set', 'dimension9', null); ga('pacontentapi.send', 'pageview', { 'location': location.href, 'page': (location.pathname + location.search + location.hash), 'title': 'Heath allies demand judge-led inquiry into handling of child sex claims'});
Read Full Story
Click here to comment