In graphic: Could Theresa May be the UK's shortest-serving PM?
With speculation of a bid within the Conservative Party to force Theresa May to step down, her tenure in Number 10 could be one of the shortest in British history.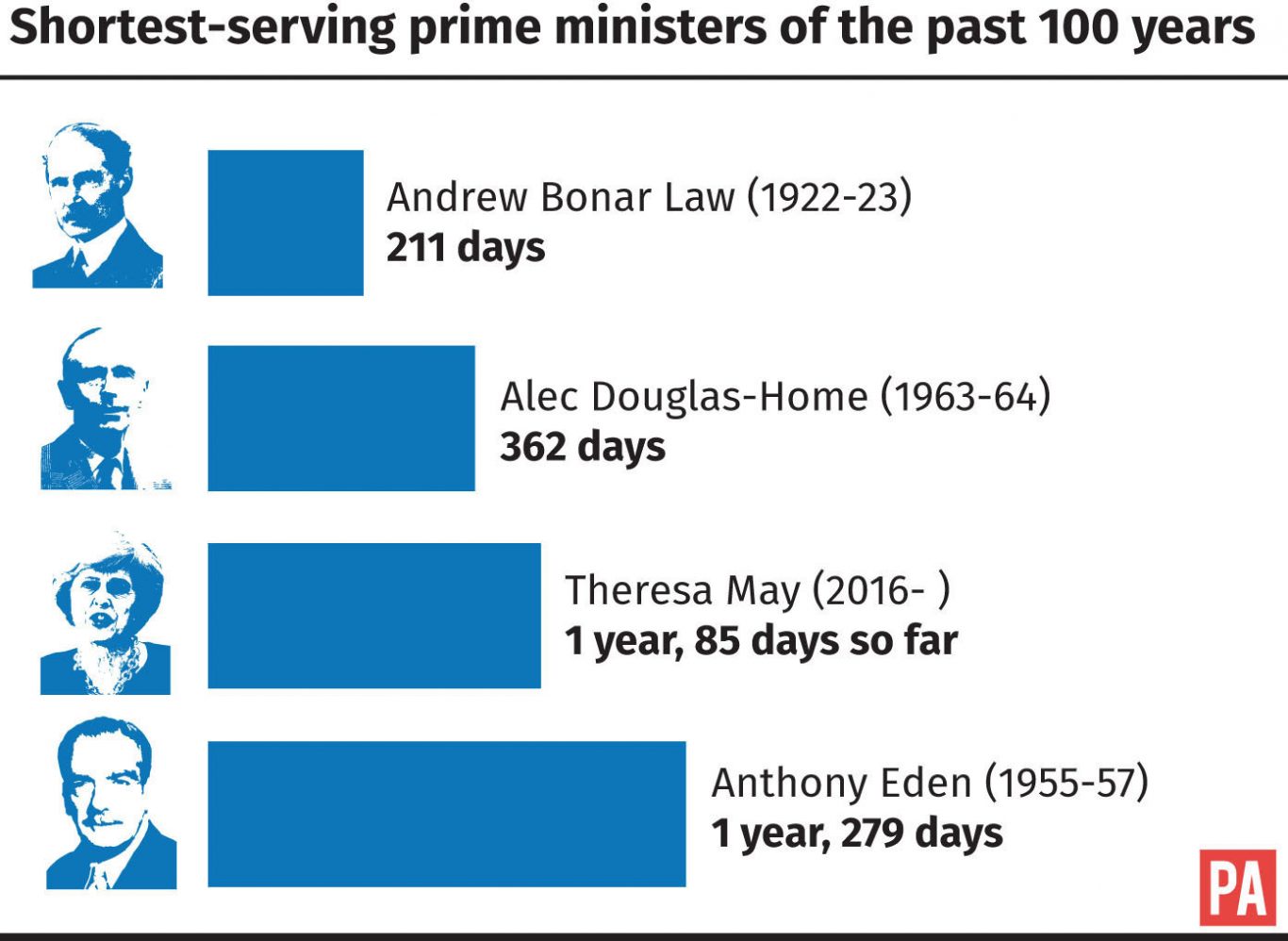 Mrs May became Prime Minister in July 2016 after David Cameron resigned following the Brexit referendum.
But after a full year in Downing Street, Mrs May has already exceeded the terms of Andrew Bonar Law in the 1920s and Alec Douglas-Home in the 1960s.
Read Full Story