Security guards convicted of £7 million fake robbery
Two security guards are facing jail after staging a multi-million pound fake robbery from their own transit van.
Mohammad Siddique, 32, and Ranjeev Singh, 40, were on trial for conspiring to steal £7m in cash belonging to Credit Suisse.
A jury found the pair guilty at Kingston Crown Court on Thursday, the Crown Prosecution Service (CPS) said.
A third man, Rafaqat Hussain, 41, pleaded guilty in September to helping stage the robbery and launder the money.
The CPS said Siddique drove the security van carrying 26 bags of cash out of the BA cargo depot at Heathrow Airport on March 14 when he stopped to allow Singh to take a toilet break.
He then drove off from the depot at speed, with Singh waiting inside the toilet block for some time before reporting the van missing.
Siddique was later discovered by a member of the public bound by cable ties at a roadside, while the van was found abandoned with its engine still running in West View, Feltham, with 19 bags of cash totalling £7m missing.
He claimed that an unknown man had contacted him a few weeks before, threatening to burn his home down and forcing him to take part in the plan, the CPS said.
But prosecutors presented mobile phone data to the court which showed that Siddique had been in contact with his co-conspirators on the day of the robbery.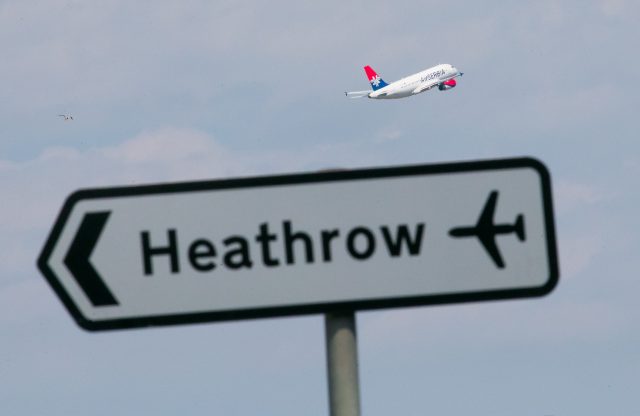 Helen Shaw from the CPS said: "Ranjeev Singh, Mohammad Siddique and Rafaqat Hussain staged this theft to steal £7m which has still not been recovered, crafting a plan to make it appear that they were victims.
"Their elaborate plot quickly unravelled when inconsistencies in their story became apparent. The prosecution used interrogation of mobile phone records and CCTV evidence to highlight the lies they told police, leading to today's convictions."
Hussain's wife, Razvana Zeib, 35, also admitted conspiring to launder the money, which the CPS said had not been recovered.
Zeib, Hussain and another man, Garry Carrod, 34, also pleaded guilty to a burglary, which the CPS said involved organising a house they wanted to buy with their share of the proceeds to be ransacked in an attempt to bring down the price.
All five are to be sentenced on October 18 at Kingston Crown Court.
Read Full Story