I want different voices, not yes men, insists May amid Johnson controversy
Theresa May has insisted she does not want a Cabinet of "yes men" as speculation continued to rage about possible challenges to her position by some of her key lieutenants.
The Conservative Party conference in Manchester has been dominated by controversy over the ambitions of Boris Johnson, after he set out a series of personal "red lines" for Brexit negotiations.
But the Prime Minister said the Foreign Secretary, like all other members of the Cabinet, was fully signed up to the negotiating position which she set out in a high-profile speech in Florence last month.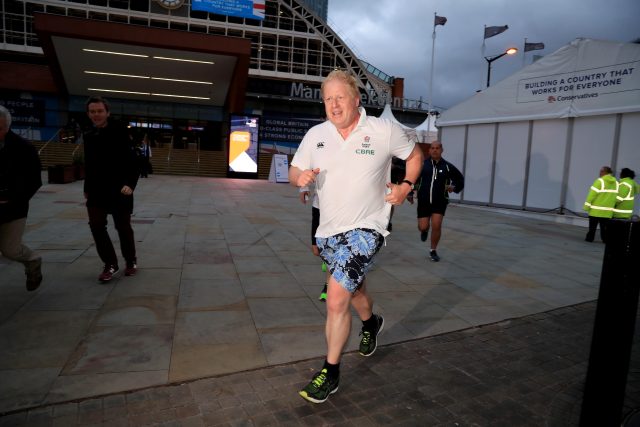 Asked whether there were any red lines which Mr Johnson himself should not cross, Mrs May told BBC1's Breakfast: "I don't set red lines. Everybody uses this phrase 'red lines'. I don't set those sort of red lines.
"All I would say is actually I think leadership is about ensuring you have a team of people who aren't yes men, but a team of people of different voices around the table, so you can discuss matters, come to an agreement and then put that Government view forward, and that's exactly what we've done."
Mr Johnson, whose keynote conference speech on Tuesday will be keenly scrutinised for signs of disloyalty, insisted on Monday evening that he is in complete agreement with the vision for Brexit set out by Mrs May.
He told BBC Newsnight: "Contrary to some of the stuff that I notice has been knocking around in the media, you have a Cabinet that is totally united behind every comma, every full stop, every syllable of the Prime Minister's excellent Florence speech.
"That's the agenda that we're going to deliver and we're going to deliver a great Brexit for this country."
And Mrs May told the BBC: "If you look at the issues that Boris has been talking about, I addressed those in the Florence speech, which all members of the Cabinet signed up to."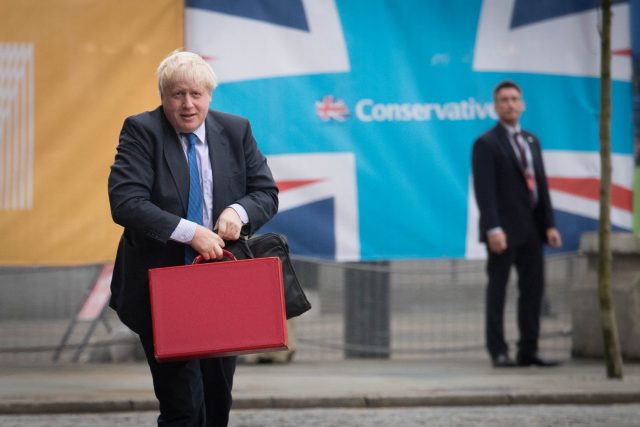 Asked on ITV's Good Morning Britain if the Foreign Secretary was "unsackable", Mrs May said: "I was asked that question some time ago, and I said no, of course a Prime Minister makes decisions about who is in their Cabinet."
She added: "Weak leadership is having a Cabinet of yes men, weak leadership is having a team of people who only agree with you.
"Actually, strong leadership is about having a diverse range of voices around the Cabinet table, who then come together, who discuss the issues and then come up with the answer."
Mrs May said the Foreign Secretary's speech, reported to be titled "let the lion roar", had been through the "normal processes" - including being checked by her office.
She told Sky News: "His speech has been looked at, don't worry."
The Prime Minister sidestepped questions about whether Mr Johnson was "unsackable", telling presenter Sarah-Jane Mee: "You keep asking me about Boris and Boris's job. For people watching this programme, what they want is a Government that's focused on their jobs, on their futures, on their children's futures."
Read Full Story