David Davis 'plans to retire in 2019 and leave Brexit transition to Johnson'
Theresa May's leadership was plunged into fresh disarray amid reports her Brexit Secretary is planning to quit in 2019 and speculation the Home Secretary is preparing the ground for a tilt at the top job.
David Davis intends to "retire" in 2019 and leave the transitional period of Britain's exit from the European Union to Boris Johnson, who will take to the party conference stage on Tuesday in the glare of the spotlight on his ambitions to take the keys to No 10.
The Brexit secretary has told friends that Michel Barnier, the EU's chief negotiator, needs a Brexit deal to be sorted "more than I do" because he plans to step aside in June 2019 while Mr Barnier will still be in post, according to comments reported by the Daily Telegraph and The Sun.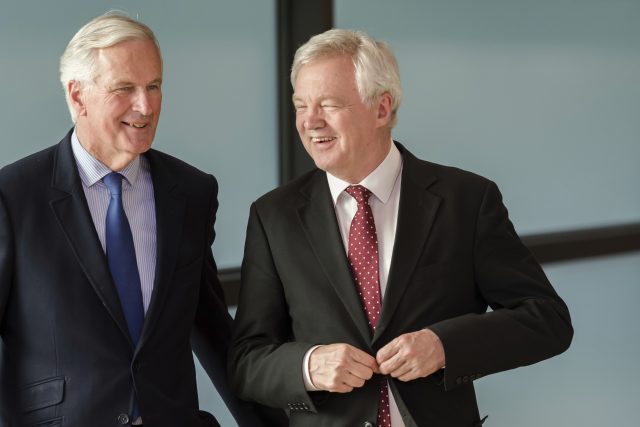 Mr Davis believes Brexit will be his "last big job", and plans to "retire" in 2019 and will leave transition to "someone else... Boris Johnson".
Sources close to the Brexit Secretary, who also addresses party faithful during the day, played down the comments.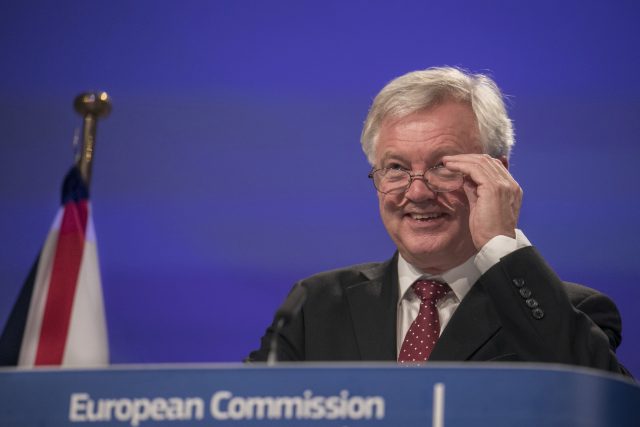 "This was a lighthearted remark underlining the fact that we will be leaving the EU in March 2019," they said.
Meanwhile, Amber Rudd, who will also address activists at the gathering in Manchester, is considering hiring pollster Sir Lynton Crosby to help her prepare for the next election.
Ms Rudd, who has a tiny majority of 346, wants to shore up the Hastings and Rye seat and is looking at bringing in the firm owned by the campaigner - who steered Mr Johnson to mayoral success but was also involved in Mrs May's disastrous election result - to work on strategy, according to the The Times.
The Conservative conference has been overshadowed by chatter on the fringes about Mr Johnson's leadership ambitions after he set out his Brexit red lines just weeks after issuing a blueprint for the UK's future outside the EU.
Senior Cabinet figures have publicly slapped down Mr Johnson but his actions appear to have done little to dent his popularity with Tory rank and file.
He will give the final speech of the day in the conference hall and was working late on the text "due to a packed schedule", sources close to the Foreign Secretary said.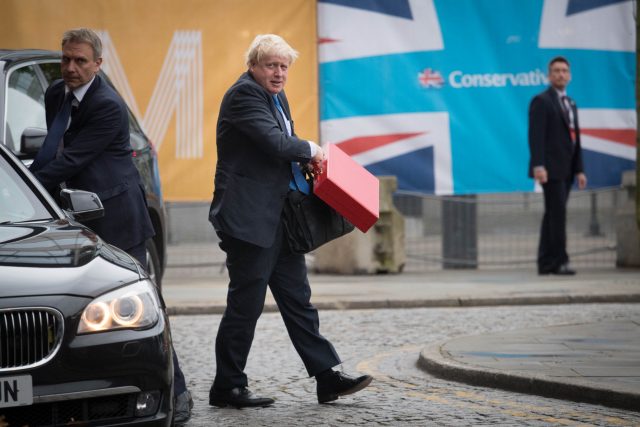 It is understood that it has been shown to the Prime Minister.
Mr Johnson insisted he was in complete agreement with the vision for Brexit set out by Mrs May in her speech in Florence.
He told BBC Newsnight: "Contrary to some of the stuff that I notice has been knocking around in the media, you have a cabinet that is totally united behind every comma, every full stop, every syllable of the prime minister's excellent Florence speech.
"That's the agenda that we're going to deliver and we're going to deliver a great Brexit for this country."
Read Full Story