My husband is no DIY specialist, jokes Theresa May
Theresa May joked about how her husband is no good at DIY as she made a visit to a new housing estate.
The Prime Minster and Chancellor Philip Hammond met a young couple who have just bought a starter home using the Government's Help to Buy scheme.
But during the visit to Walkden, Salford, Mrs May revealed the other Philip in her life is no handyman.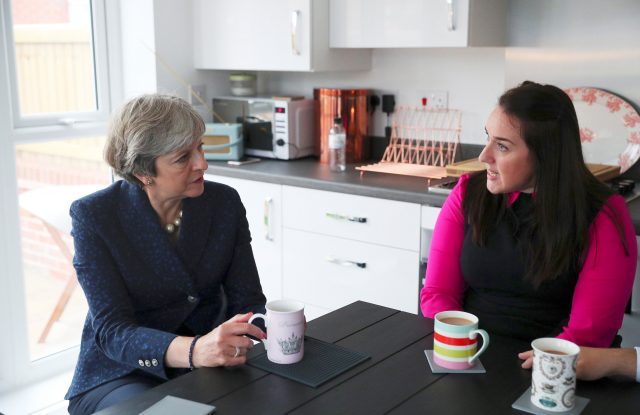 Rebecca Coulton said she had turned to help from her "handy" dad when jobs needing doing, although her partner Chris Leyland had helped to build a table.
Mrs May joked: "I didn't choose a DIY specialist either, I can tell you."
The Chancellor, meanwhile, urged the couple to "tell all your friends, £10 billion into the scheme" as they chatted over a cup of tea.
Ms Coulton said: "I can't recommend it enough."
Read Full Story
Click here to comment