Councils call for curb on 'huge rise' in betting adverts to protect young people
Gambling advertising needs tighter restrictions to cut the risk of harm to vulnerable young people, councils say.
The Local Government Association (LGA) has called on the Government to consider curbing the "huge rise" in betting adverts to prevent children from developing possible gambling problems as they grow older.
Industry figures suggest that almost one in 10 children aged between 11 and 15 are now following gambling companies on social media, while the second highest rates of problem gambling are in the 16 to 24-year-old age group.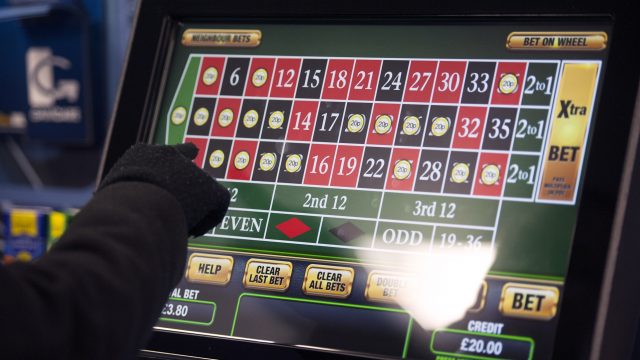 The LGA said it was concerned that the volume of gambling advertising, including 'live bet' TV adverts during matches, was undermining the Government's objective of socially responsible growth in the sector.
As well as calling for government to look at tighter restrictions on advertising, the LGA is urging maximum stakes on fixed odds betting terminals (FOBTs) be reduced from £100 to £2 in line with other gaming machines allowed elsewhere on high streets.
And it wants cumulative impact tests to be introduced to enable councils to reject applications for new betting shops where there are already existing clusters when the Government announces its review of gaming machines and social responsibility measures.
Simon Blackburn, chairman of the LGA's safer and stronger communities board, said: "Gambling advertising on television has rocketed since the Gambling Act came into force in 2007, which is a major concern for councils who are aware of the personal harm that problem gambling can cause.
"While the Gambling Act was intended to position gambling as an acceptable leisure activity, we are concerned that the volume of gambling advertising goes beyond what can be deemed the right balance between socially responsible growth and protecting individuals and communities."
He added: "Councils are not anti-bookies but a new cumulative impact test would give them the power to veto new betting shops - and FOBTs - in places where there are already existing clusters.
"Problem gambling can lead to spiralling debt, deteriorating mental health and wellbeing, and a toll on society - and taxpayers - through crime and disorder, family breakdown and homelessness. It's vital that improved social responsibility measures are implemented to help to reduce this."
Read Full Story