Nail the nighthawks plea as treasure hunters target Roman Corbridge
Illegal treasure hunters have caused damage at an important site in Hadrian's Wall country.
So-called metal detector "nighthawks" have been digging around the Roman Town of Corbridge remains in Northumberland, trying to find artefacts from 2,000 years ago.
The Roman town site, just outside current-day Corbridge, is a protected Scheduled Monument and only detectorists with the written consent of Historic England are allowed to scan the site.
The group which looks after the remains has asked the public to keep an eye out for suspicious activity and to call police.
Mike Collins, inspector of ancient monuments for Hadrian's Wall at Historic England in the North East, said: "Corbridge Roman town has been targeted repeatedly over the years by nighthawks.
"We are working closely with colleagues from English Heritage and Northumbria Police to combat the theft of historic objects and artefacts from the site.
"Nighthawking is a serious offence that robs us all of the information and understanding of our past that the Roman town at Corbridge can give."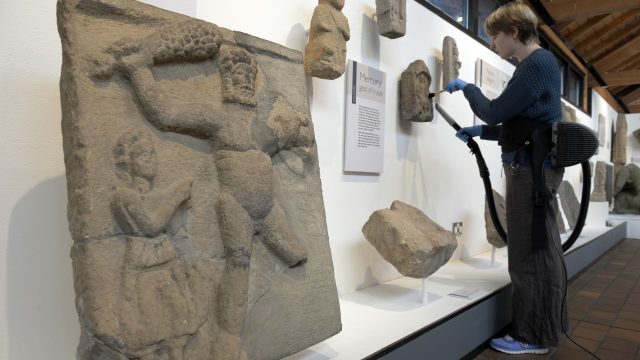 Mark Harrison, head of heritage crime and policing for Historic England, said: "The value of England's heritage can't be judged in pounds and pence.
"The impact of theft on our historic sites and buildings has far-reaching consequences over and above the cost of what has been stolen."
A significant find known as the Corbridge Hoard and described as a Roman time capsule, shaped the understanding of how their armour was made.
The sealed chest was unearthed in 1964.
Read Full Story