Body of woman in lake believed to be serving police officer, investigators say
A woman's body found in a lake is believed to be that of a serving officer with Greater Manchester Police, investigators have said.
Cheshire Police were called to Poynton Park at about 3.45am on Friday after reports a body had been found.
Police now believe that the victim is 39-year-old Leanne McKie, a mother of three young children.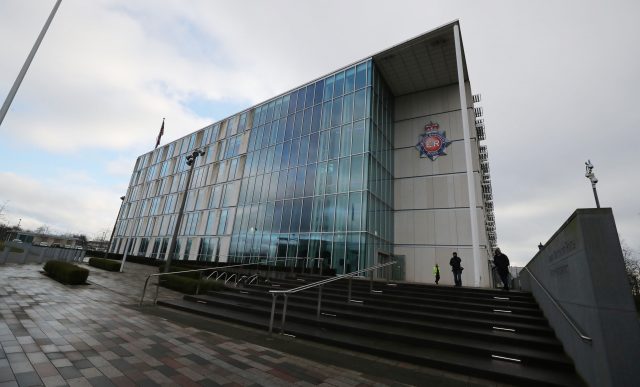 A 43-year-old man from Wilmslow has been arrested on suspicion of murder and is being held in police custody.
Detective Inspector Adam Waller said: "We are aware of a number of rumours circulating in relation to the identity of the victim and, whilst formal identification has not yet taken place, we do believe that the victim is 39-year-old Leanne McKie, from Wilmslow.
Mr Waller urged anyone with any information to contact police.
Police cordons are in place in Poynton and Wilmslow as inquiries continue.
Mr Waller added: "Leanne was a mother of three young children and a serving police officer in Greater Manchester Police. Our thoughts at this difficult time are with Leanne's family, friends and colleagues."
He said that the incident appeared to be isolated and that police were not looking for anyone else in relation to her death.
Read Full Story