Carillion shares surge on takeover speculation
Troubled infrastructure giant Carillion has seen its shares jump by as much as a quarter on speculation a Middle East investor is planning a takeover bid for the group.
An unnamed Middle East construction firm is understood to be lining up a potential offer for Carillion in the wake of its recent dramatic share price falls.
The suitor is also keen to gain access to the firm's prize London listing, according to the report in City AM.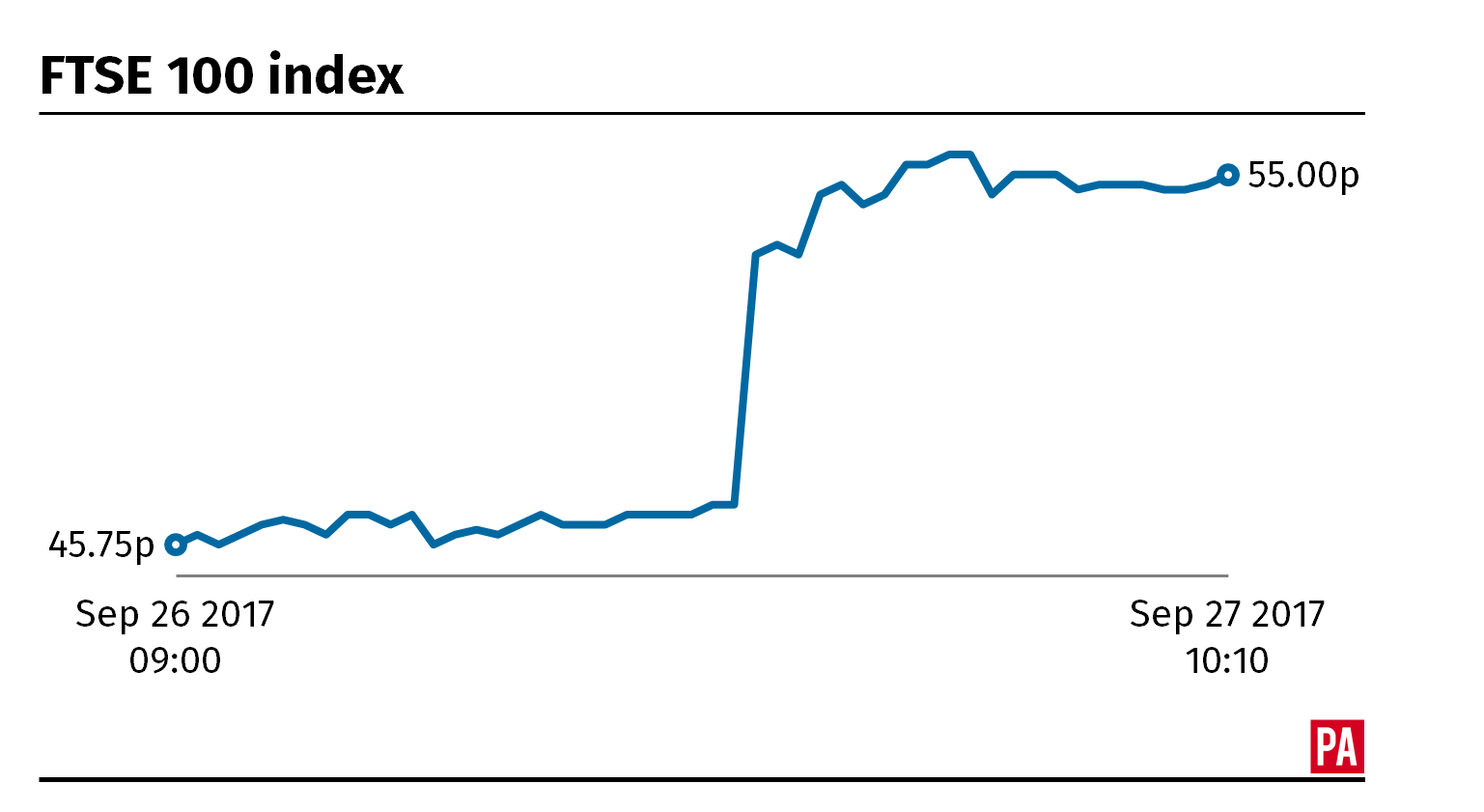 But it is thought the prospective bidder is waiting for Carillion's half-year results on Friday before tabling its approach.
Carillion, which has around 43,000 staff worldwide, has been thrown into crisis since a hefty profit warning in July, which sent its shares tumbling by more than 70% in one week.
The rumoured bid plans come after recent reports the company was looking to sell its Middle East operations, with a raft of local firms said to have been interested.
Carillion had said in its July profit alert that it was looking to sell a 50% stake in its Oman business, while also pulling out of construction markets in Qatar, Saudi Arabia and Egypt.
The group also has a business across the United Arab Emirates.
Carillion declined to comment on the bid speculation.
Friday's interim results will see the group update on its group-wide review as it battles for survival.
July's profit shock saw chief executive Richard Howson step down as the group said it would need to bolster its balance sheet and was struggling to stay within its borrowing limits.
It has since also parted company with its finance chief and announced a raft of senior management changes.
The group has seen sales fall short of expectations, while it was also forced to book an £854 million provision earlier this year linked to certain UK and overseas contracts, which came in the wake of a review by KPMG.
A total of £375 million related to the UK and £470 million to overseas markets in the Middle East and Canada.
The group has previously blamed poor orders on some delays in UK public spending decisions following the EU referendum, while low oil prices had hit customer spending in the Middle East.
David Madden, a market analyst at CMC Markets UK, said: "The upward move in the share price today, pales in comparison to the plunge the share price took in July when it issued a profit warning and the departure of its CEO.
"The troubled construction company may welcome the takeover approach as it is struggling with high debts, but some shareholders might feel they are being targeted near the all-time low."
Carillion's UK business is headquartered in Wolverhampton in the West Midlands.
It was once part of the Tarmac Group until 1999, when Carillion was demerged.
Read Full Story