Grenfell relative makes formal complaint about 'cruel' use of police helicopter
A man who lost six family members in the Grenfell Tower disaster is said to have made a formal complaint about the use of a police helicopter during the fire.
Nabil Choucair said in a witness statement, seen by Channel 4 News, that the presence of the police helicopter offered a "'cruel and tortuous" hope to his family trapped on the 22nd floor that they would be rescued.
His sister Nadia Choucair and her husband Bassem lived with their three daughters Mierna, 13, Fatima, 11, and Zeinab, three. All but Zeinab have been confirmed dead by a coroner at inquest.
Grandmother Sirria Choucair, 60, was also found on the 22nd floor.
After listening to the harrowing 999 calls made by his family that night, Mr Choucair has lodged a formal complaint with the Independent Police Complaints Commission (IPCC) into why the helicopter was deployed and whether the police considered what impact its presence could have on those trapped, Channel 4 News reported.
Mr Choucair told the programme: "It made a big impact because they were living in hope that the helicopter was a rescue helicopter going to rescue them. So on the day, on the night, people were going up and down.
"And simply the reason they were going up was when they heard the helicopter and when they saw it - they thought, great, it's a rescue helicopter and they're coming to rescue us, rather than going down when they should have been."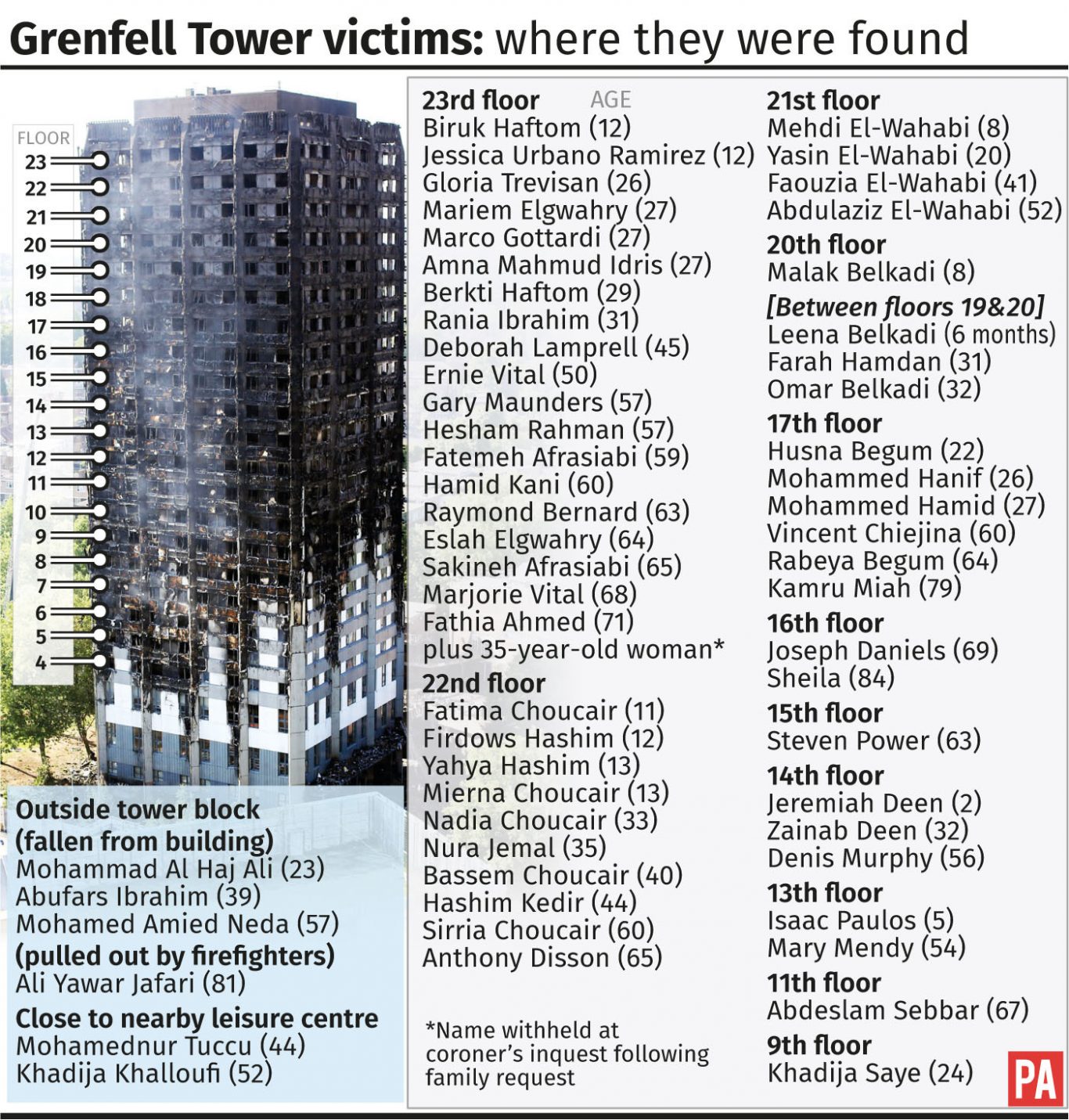 He said that having listened to the 999 calls made by his family that night, he believes they were under the impression that this helicopter would rescue them, adding: "Family members - especially mine - were requesting, we want this helicopter, bring it near us, we want to get on it basically. They were looking for any way to try and be rescued."
Channel 4 News said the IPCC has referred the complaint to the Metropolitan Police.
The Metropolitan Police said: "The Met is aware of a complaint that's been made and the details of this complaint are being considered."
Read Full Story