European Council president 'optimistic' after May's Florence speech
European Council president Donald Tusk has told Theresa May he is "much more optimistic" after the Prime Minister's Brexit speech in Florence.
Arriving in Downing Street for talks, Mr Tusk described Mrs May's address in Italy last week as "excellent".
He told the PM: "After your excellent speech in Florence I am much more optimistic. Of course, still we have to do something maybe more substantive."
Mrs May said the two leaders agreed that "things have moved on" in the process.
The PM stressed the need for a "good economic and security partnership" between the UK and EU after withdrawal.
She said: "I set out in my speech last week in Florence the hope for working together to that deep and special partnership I think we want to create with the European Union once we leave the European Union.
"And the commitment we have to looking for a really good economic partnership.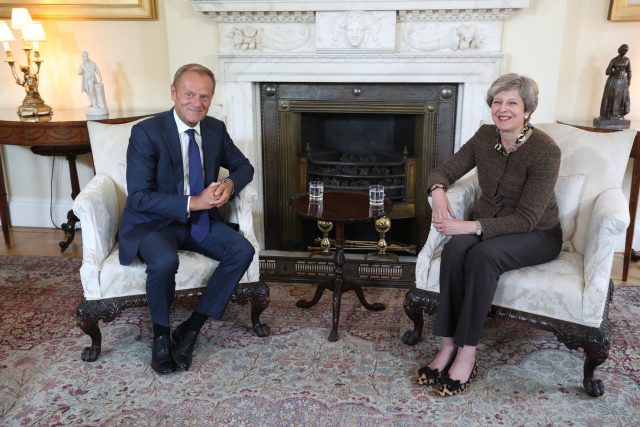 "I think that by being creative in the ways that we approach these issues we can find solutions that work both for the remaining 27 but also for the UK and maintain that co-operation and partnership between the UK and the EU."
Read Full Story