'Arrogant' criminal who sold drugs on the dark web jailed for more than 13 years
A man who made hundreds of thousands of virtual pounds producing and selling illegal drugs on the dark web has been jailed for more than 13 years.
Ross Brennan, 28, conspired with his university friend Aarron Gledhill, 30, to import and sell powerful class A drugs to thousands of customers and spent the proceeds on watches, gold, drugs and prostitutes.
The "sophisticated and arrogant" drug dealer continued selling drugs despite being aware that some of his customers had died.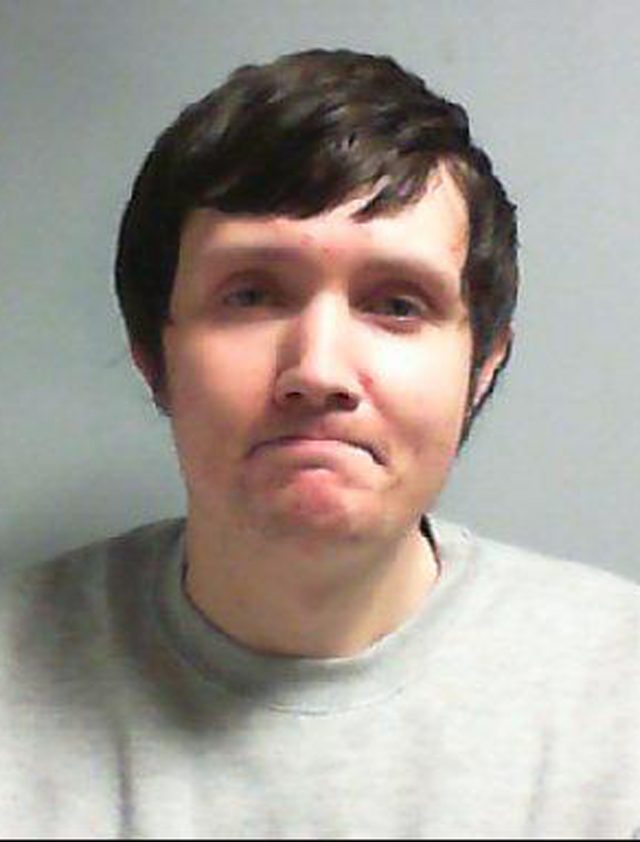 Brennan and Gledhill, who was "exploited" by his friend into receiving packages of drugs from around the world, were sentenced via video link at York Crown Court.
Brennan, from York, was also jailed for possessing and distributing indecent images of children.
Judge Andrew Stubbs QC said: "You, Ross Brennan, are a 21st century criminal, sophisticated, arrogant and sure in the belief that you were untouchable.
"The law enforcement authorities you believed were ill-equipped to deal with you, you believed you were always in a position to better them."
The judge continued: "It's a sad situation that the invention with the power to do such good is exploited by those with criminal intent to do such harm.
"The world wide web offers opportunities for learning and knowledge but is too often hijacked by criminals to satisfy their own greed regardless of the consequences to others.
"Ross Brennan is an intelligent, resourceful man who, instead of using the internet to create, he plumbed its darkest depths to set up a highly successful importation and supply of drugs, hide the proceeds of that crime and use it to satisfy his own deviant sexual desires.
"You Ross Brennan, you shielded yourself with your computer and keyboard and isolated yourself from the terrible damage your crimes were causing in the real world.
"The bitter truth is your computer-based activities have caused real and lasting harm in the outside world."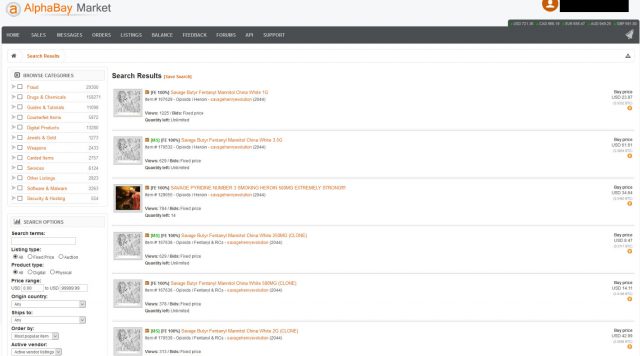 The court heard that Brennan mixed drugs to sell, including fentanyl, which is 100 times more potent than heroin.
Matthew Bean, prosecuting, told the court that three of his customers had died but that it could not be proved that drugs supplied by Brennan were to blame.
But he told the court the defendant was fully aware of the risk and continued selling drugs regardless, telling another dark web user: "I've been told I've got blood on me, I know there are bodies out there on me, if you do thousands and thousands you can't help but f*** up occasionally."
Brennan made hundreds of thousands of pounds in bitcoin, some of which was transferred into real money, and spent £2,000 a week on prostitutes with Gledhill.
He boasted that he could sell 200 bags of drugs "in his sleep" and that delays from suppliers would cost him £1,000 a day.
He was arrested in 2016 after a tip-off from his stepfather but continued to deal drugs on the dark web while on bail, telling Gledhill he had fooled police by putting on a performance "like Tom Hanks in Castaway".
Brennan, who suffered from mental health problems and drug addiction, and Gledhill pleaded guilty to conspiracy to import and supply drugs and money laundering at earlier hearings.
Brennan also admitted child pornography charges.
Judge Stubbs jailed him for 13 years and eight months and made him subject to a five-year serious crime prevention order on his release, restricting his use of mobile phones and computers.
The judge told Gledhill, from Dewsbury, West Yorkshire, that he was "vulnerable and naive" after a motorcycle accident when he was younger and that he had been exploited by Brennan, who he met at the University of Huddersfield.
He was jailed for three years and nine months and made subject to a serious crime prevention order.
(function(i,s,o,g,r,a,m){i['GoogleAnalyticsObject']=r;i[r]=i[r]||function(){ (i[r].q=i[r].q||[]).push(arguments)},i[r].l=1*new Date();a=s.createElement(o), m=s.getElementsByTagName(o)[0];a.async=1;a.src=g;m.parentNode.insertBefore(a,m) })(window,document,'script','//www.google-analytics.com/analytics.js','ga'); ga('create', 'UA-72310761-1', 'auto', {'name': 'pacontentapi'}); ga('pacontentapi.set', 'referrer', location.origin); ga('pacontentapi.set', 'dimension1', 'By PA Reporters'); ga('pacontentapi.set', 'dimension2', 'b693f8dc-00d3-4474-9fd0-140bc8856561'); ga('pacontentapi.set', 'dimension3', 'paservice:news,paservice:news:uk'); ga('pacontentapi.set', 'dimension6', 'story-enriched'); ga('pacontentapi.set', 'dimension7', 'composite'); ga('pacontentapi.set', 'dimension8', null); ga('pacontentapi.set', 'dimension9', null); ga('pacontentapi.send', 'pageview', { 'location': location.href, 'page': (location.pathname + location.search + location.hash), 'title': '\u2018Arrogant\u2019 criminal who sold drugs on the dark web jailed for more than 13 years'});
Read Full Story