Sir Richard Branson tours HMS Ocean to thank sailors for hurricane relief effort
Billionaire businessman Sir Richard Branson has visited HMS Ocean to thank the military for their Caribbean relief efforts in the wake of two destructive hurricanes.
The helicopter and amphibious assault craft dropped anchor off the British Virgin Islands on Friday, after steaming across the Atlantic Ocean to join the Task Force operation.
Loaded with more than 60 tonnes of aid, a 650-strong ship's company, landing craft and nine helicopters, its cargo also includes building materials, vehicles and tools.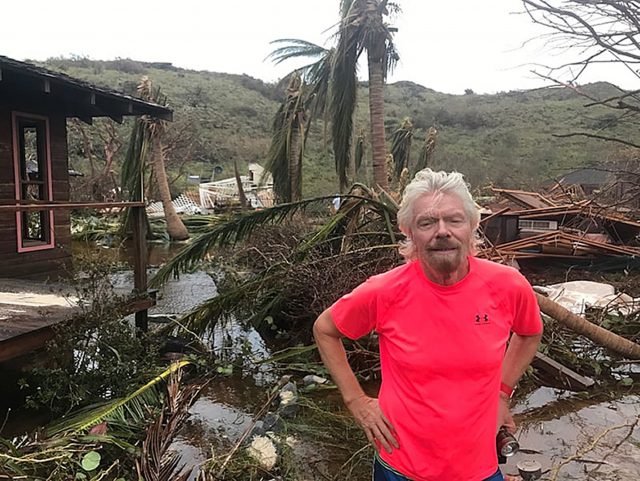 Nick Wood, executive officer of HMS Ocean, said Sir Richard toured the ship on Saturday - taking a look at the engineering spaces, the bridge, the ops room, the hangar and the aid stores - and "had time for a word with everybody".
"He was brilliant, I think he recognises how much the military has done for the islands in particular and what stuck me is how much ownership he feels towards the BVI," he said.
"Today was him coming on board pressing the flesh with all the sailors and just saying thank you - posing for 150 selfies - the ship's company was absolutely made up, he loved it.
"It's been a really really good few days for the ship, it's unfortunate that the circumstances are this, but actually it brings out the very best in the sailors that they have gone ashore and they are absolutely exhausted when they get back.
"They just want to have a few hours' sleep and go again. Richard Branson was a lovely thank you to them."
Mr Wood said Sir Richard is a "nice bloke", and that it was a "private visit with no airs or graces".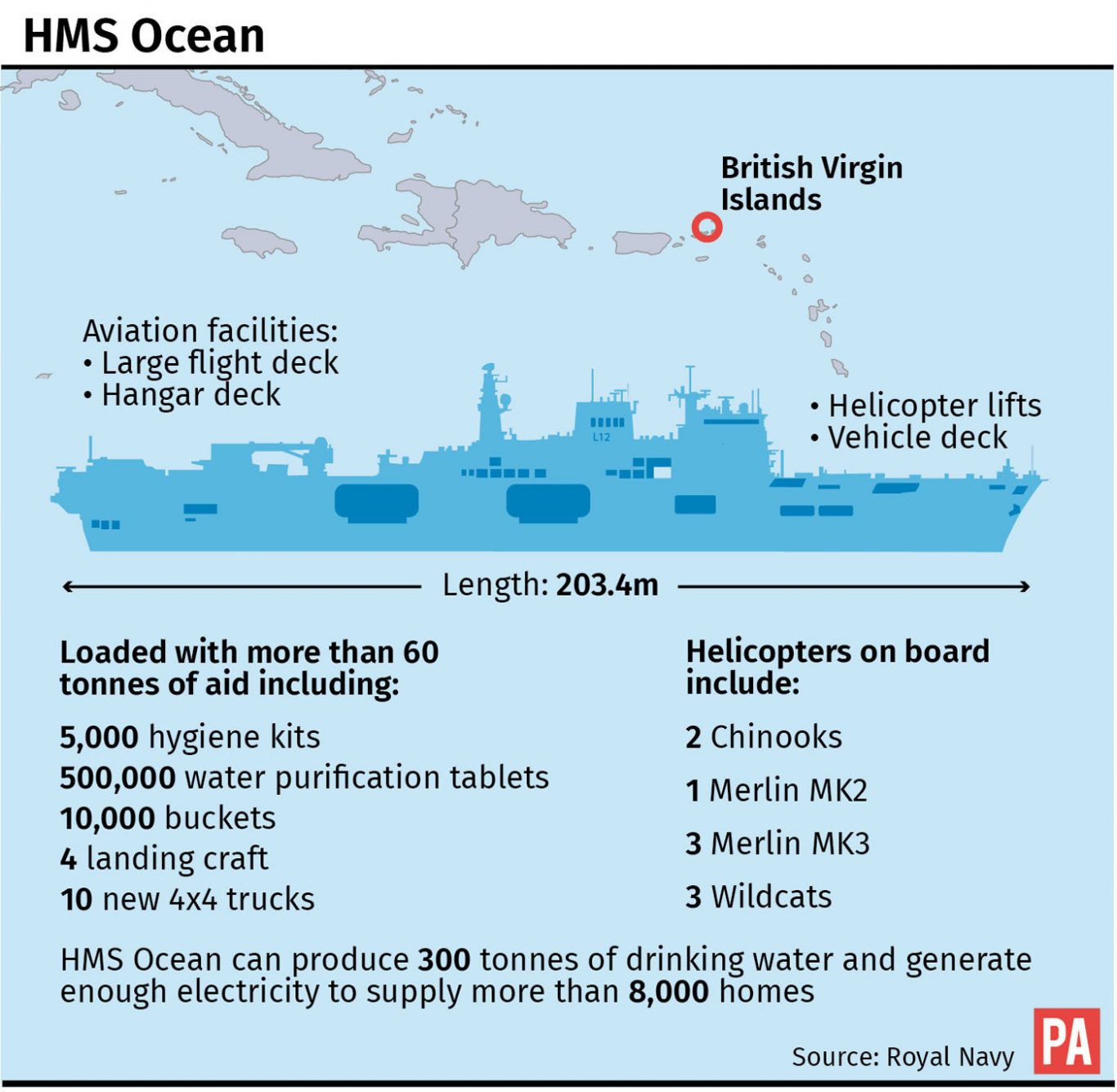 He added: "We talked about how excited he is for his space travel, he thinks he will be in space by April next year - he's looking forward to that.
"I challenged him on when I am going to see a Virgin moon-based hotel and he said 'watch this space'."
(function(i,s,o,g,r,a,m){i['GoogleAnalyticsObject']=r;i[r]=i[r]||function(){ (i[r].q=i[r].q||[]).push(arguments)},i[r].l=1*new Date();a=s.createElement(o), m=s.getElementsByTagName(o)[0];a.async=1;a.src=g;m.parentNode.insertBefore(a,m) })(window,document,'script','//www.google-analytics.com/analytics.js','ga'); ga('create', 'UA-72310761-1', 'auto', {'name': 'pacontentapi'}); ga('pacontentapi.set', 'referrer', location.origin); ga('pacontentapi.set', 'dimension1', 'By PA Reporters'); ga('pacontentapi.set', 'dimension2', '53d21016-2b89-4c4f-8e47-9bd8d21ffb6b'); ga('pacontentapi.set', 'dimension3', 'paservice:news,paservice:news:uk,paservice:news:world'); ga('pacontentapi.set', 'dimension6', 'story-enriched'); ga('pacontentapi.set', 'dimension7', 'composite'); ga('pacontentapi.set', 'dimension8', 'paasset:graphic'); ga('pacontentapi.set', 'dimension9', null); ga('pacontentapi.send', 'pageview', { 'location': location.href, 'page': (location.pathname + location.search + location.hash), 'title': 'Sir Richard Branson tours HMS Ocean to thank sailors for hurricane relief effort'});
Read Full Story