British actor Ralph Fiennes gets his Serbian passport from president
British actor and director Ralph Fiennes has received a Serbian passport from the Balkan country's president after he was granted citizenship earlier this month.
President Aleksandar Vucic handed the passport to Fiennes at a meeting on Sunday in the Serbian presidency building in Belgrade.
Mr Vucic told Fiennes: "We Serbs are happy to have you as a friend and now a fellow citizen."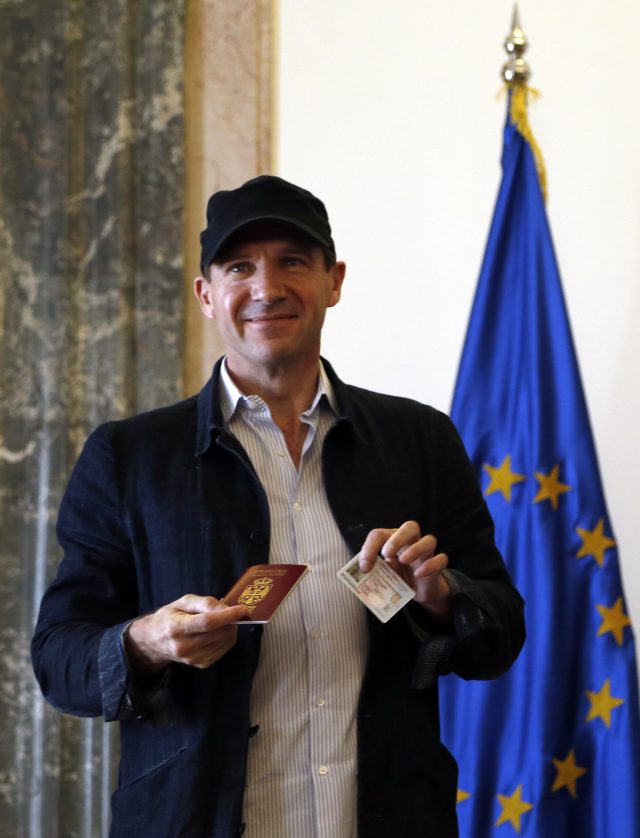 Fiennes first came to Serbia in 2010 to shoot his directorial debut, an adaptation of William Shakespeare's Coriolanus.
He is currently filming a movie in Belgrade on Soviet ballet dancing legend Rudolf Nureyev.
Fiennes also attended an inauguration ceremony for Mr Vucic in June.
American action hero Steven Seagal is among other film celebrities who have been granted Serbian citizenship in the past.
Read Full Story
Click here to comment