Islamic State fanatic jailed for spreading terrorist propaganda
A teenage Islamic State fanatic who spread terrorist propaganda which said politicians, police and soldiers were the "best of all people to kill" has been jailed.
Impressionable Taha Hussain was 19 at the time he began sharing videos and audio files on social media attempting to justify the Charlie Hebdo and Paris attacks, and offering advice to those contemplating going to Syria, Kingston Crown Court heard.
Hussain - who filmed himself driving past Windsor Castle and Victoria Barracks, home to the Coldstream Guards, a night after the Paris terror attacks and during which shouts of "Allahu akhbar" and "burn in hell" could be heard - was convicted of seven counts of disseminating terror documents on social media.
Sentencing him to four-and-a-half years in prison at Kingston Crown Court, Judge Paul Dodgson described some of the evidence as "chilling", particularly in light of recent terror attacks in the UK. He said: "The Windsor videos illustrated quite graphically what his (Hussain's) state of mind was at the time."
The trial heard Hussain attended Islamic "road shows" and became increasingly extreme in the two years before his arrest in August last year.
The court heard one document shared by Hussain included an article which offered advice to would-be terrorists on how to prepare, how to get past airport security, how to conceal their intentions from their parents - as the defendant had done - and how to behave on arriving in Syria.
Another file offered advice to fighters who could not travel abroad to "kill the kuffar (unbeliever) in their own country".
It went into detail about who should be attacked, such as public officials, and how to kill them efficiently with a knife or a basic explosive device, the court heard.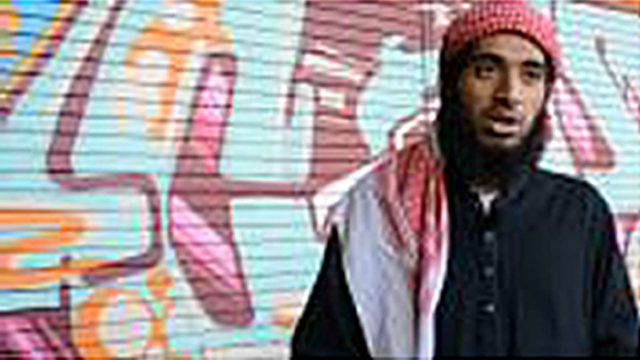 Sentencing, the judge said: "More chillingly in light of recent events there is a chapter eight containing advice to those who could not go to Syria, or 'Sham' as it is described.
"The advice includes, to wait a few months and try again, steal from the kuffar, and most pertinently to the events that we have endured this year, kill local kuffar in their own land."
The judge read an extract from the chapter which said "a kitchen knife" would be sufficient "to send a kuffar to the hereafter", adding that a petrol bomb would be "easy" to make and deploy.
In June last year, Hussain also made a drive-by video around the area of Cavalry Barracks in Hounslow, where the 1st Battalion Irish Guards are based. In a hate-filled commentary, Hussain was allegedly heard to say: "We are outside the British Barracks today, as you can see, the baby butchers of the Muslims."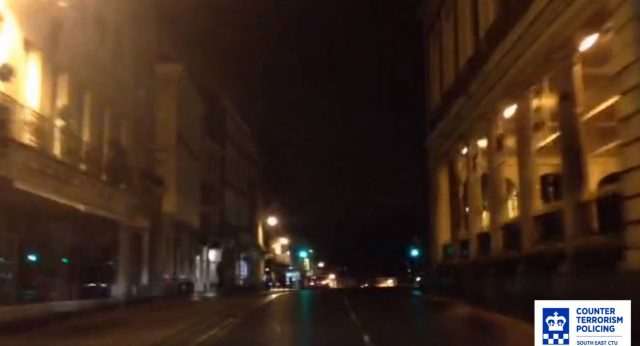 The judge said the jury rejected the defence that Hussain did not understand the content, or that he did not look at the videos he was sharing.
Defending, Frida Hussain said the videos were "alarming, distasteful to put it mildly, and not very nice to look at".
The court heard Hussain was "alienated from his school mates" because of his religion, had low self-esteem and had now expressed remorse for his actions.
The judge added: "I accept that your immaturity and your joining to a group that you believed gave you a purpose were major factors in your becoming involved in these offences.
"You say that you have now learnt to respect others and to respect authority, and have expressed a willingness to embark upon a deradicalisation programme whilst remaining within the Islamic faith. You have severed contact with your past associates and appear committed to abandoning the radical path.
"Whilst I can hope that these sentiments are genuine, I cannot ignore the fact that it was only two months ago that you were contesting these matters and that calls into question whether the remorse is genuine."
Hussain, of Langtree Avenue in Slough, Berkshire, was found not guilty of three terror offences at trial at the Old Bailey. The bearded defendant, wearing a dark blue tracksuit, showed no emotion as he was sentenced.
Read Full Story