Royals make Charlotte and George more popular baby names
Royalty ruled in 2016, with the birth of Princess Charlotte sparking a rise in the name's 2016 ranking.
The daughter of the Duke and Duchess of Cambridge, born in May 2015, had a visible effect on the popularity of the name Charlotte, which climbed 13 places in one year to occupy 12th spot in data released by the Office for National Statistics.
It made Charlotte one of the highest climbing names last year as the sixth furthest climber in the top 100.
The name, which is of French origin, was given to some 2,600 babies in 2016.
Meanwhile, Elizabeth, a name shared by the Queen and Princess Charlotte, rose one place to number 38.
Royal fever also hit parents of baby boys.
Third in line to the throne, Prince George also saw his position reflected in his name's third-place ranking.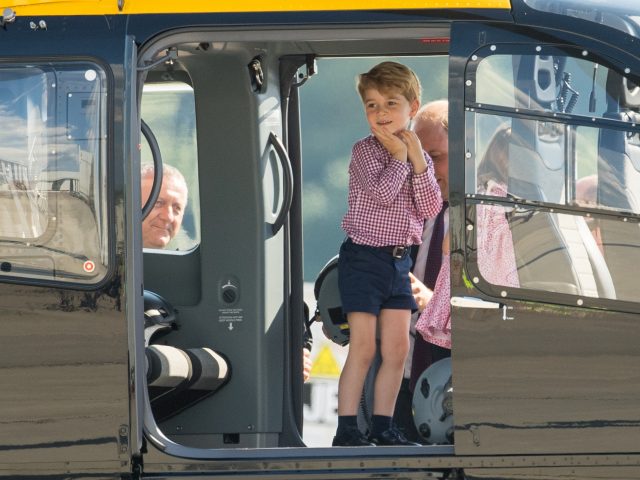 George rose one place from 2015, and has surged 11 places since 2006.
Alexander, one of the young prince's middle names, just missed out on the top 20, but its popularity increased by one point, to rank 21st.
Harry stands in second place with almost 5,300 baby boys taking the name.
Siobhan Freegard, founder of parenting site ChannelMum.com said: "While the top of the names chart has stayed almost steady, there are some very strong new name trends coming through in the lower end.
"Royal names are still ruling with George in third place for boys and Charlotte climbing 13 places in a year, following the birth of the new princess."
(function(i,s,o,g,r,a,m){i['GoogleAnalyticsObject']=r;i[r]=i[r]||function(){ (i[r].q=i[r].q||[]).push(arguments)},i[r].l=1*new Date();a=s.createElement(o), m=s.getElementsByTagName(o)[0];a.async=1;a.src=g;m.parentNode.insertBefore(a,m) })(window,document,'script','//www.google-analytics.com/analytics.js','ga'); ga('create', 'UA-72310761-1', 'auto', {'name': 'pacontentapi'}); ga('pacontentapi.set', 'referrer', location.origin); ga('pacontentapi.set', 'dimension1', 'By PA Reporters'); ga('pacontentapi.set', 'dimension2', '41351c1c-72b5-46bb-a2fa-d2328edf6f39'); ga('pacontentapi.set', 'dimension3', 'paservice:news,paservice:news:uk'); ga('pacontentapi.set', 'dimension6', 'story-enriched'); ga('pacontentapi.set', 'dimension7', 'composite'); ga('pacontentapi.set', 'dimension8', null); ga('pacontentapi.set', 'dimension9', null); ga('pacontentapi.send', 'pageview', { 'location': location.href, 'page': (location.pathname + location.search + location.hash), 'title': 'Royals make Charlotte and George more popular baby names'});
Read Full Story