Boris Johnson reprimanded for 'clear misuse' of statistics in NHS pledge
Boris Johnson has been criticised for a "clear misuse" of official figures by the statistics watchdog after he revived the widely-discredited referendum pledge that up to £350 million a week extra could be spent on the NHS after Brexit.
Sir David Norgrove has written to the Foreign Secretary saying he is "surprised and disappointed" he has repeated the claims an article setting out his vision for Britain's future outside the European Union.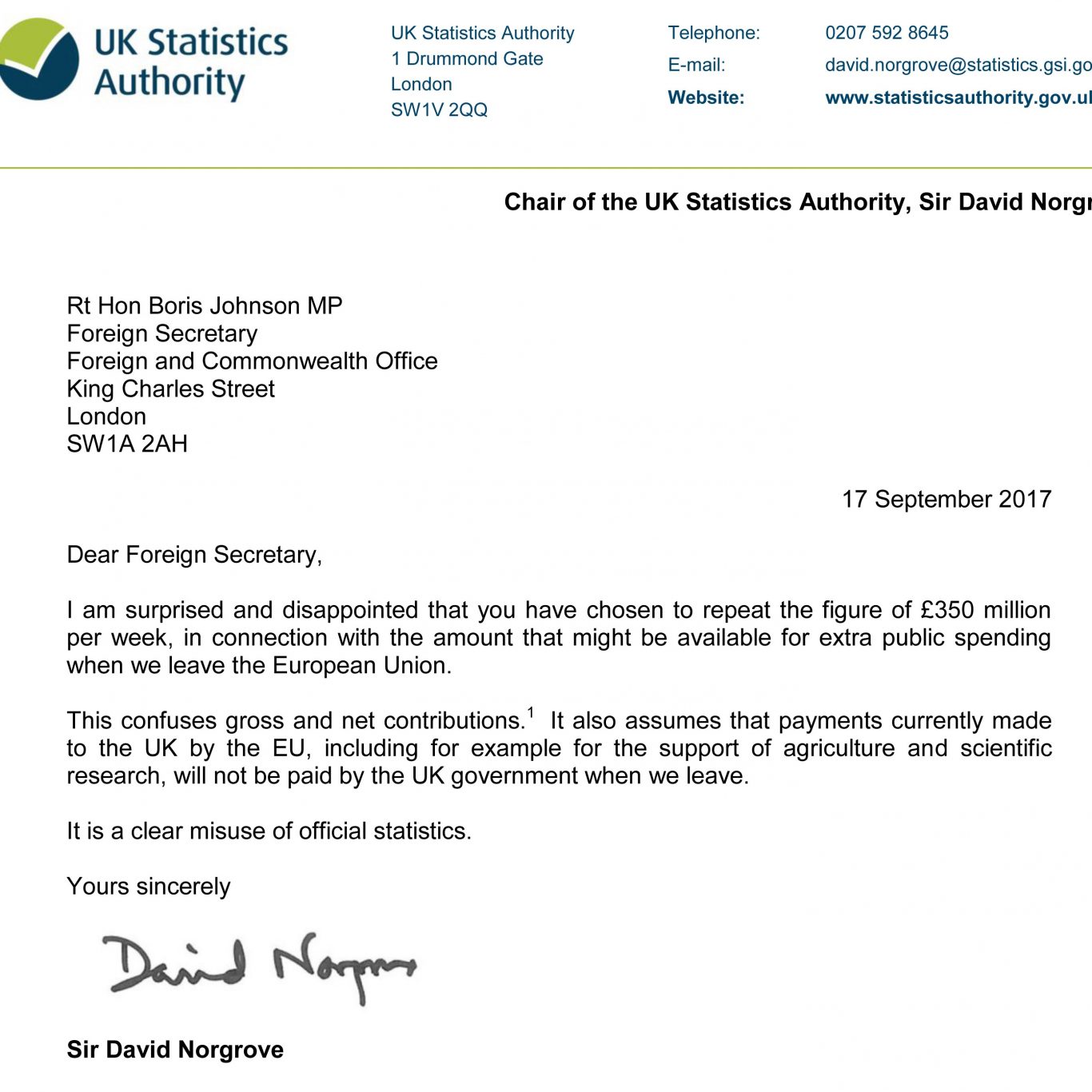 The chairman of the UK Statistics Authority said the figure "confuses" the gross and net contributions the UK makes to EU coffers.
He wrote: "I am surprised and disappointed that you have chosen to repeat the figure of £350 million per week, in connection with the amount that might be available for extra public spending when we leave the European Union."
"It is a clear misuse of official statistics," Sir David added.
Read Full Story