'Mother of Satan' explosive was used in July 7 terror attacks on London
The Parsons Green station bomb is suspected of being an explosive which has previously haunted the London transport network, known as the "Mother of Satan".
Typically homemade, the device uses the chemical triacetone triperoxide, known as TATP, and has long been a weapon of choice for extremists.
In the July 7 attacks, the substance was employed with deadly effect to massacre passengers on the London Underground.
Its ominous moniker is earned through being an unstable, dangerous explosive that can be ignited by heat, friction, static or even simple movement.
Former counter-terrorism chief Major General Chip Chapman said the chemical had more recently been used by the Barcelona terror plotters, when it detonated prematurely.
Failure of the device to realise its explosive potential on Friday morning could be credited to a similar malfunction, he told BBC Breakfast.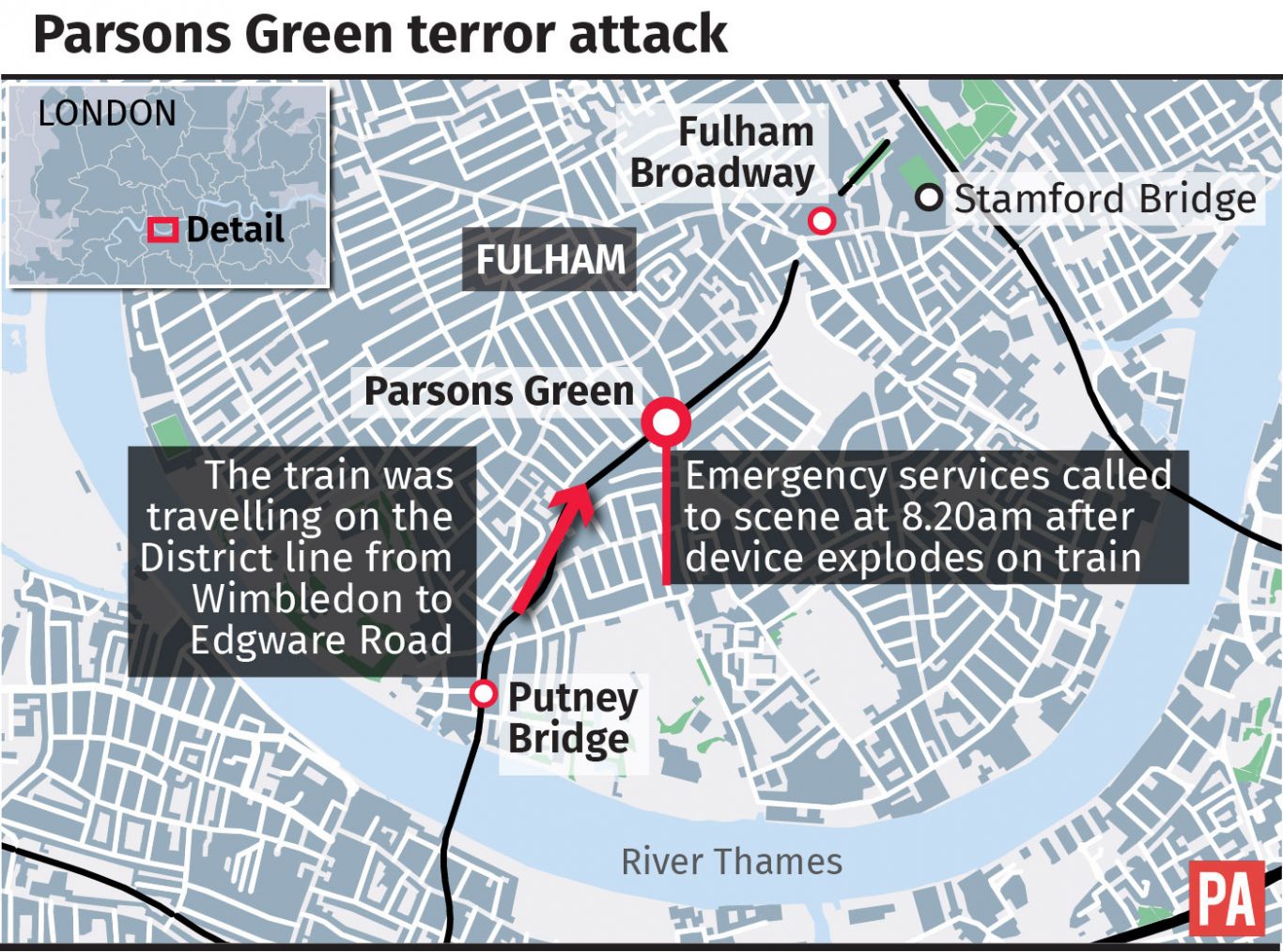 He said: "It's quite volatile, it can have a lot of friction and the pre-explosion in Barcelona was caused because of its volatility.
"Either the chemical mix from TATP, if it was TATP, was wrong or there wasn't enough boost from a detonator via the timer to make this function properly."
Witnesses reported seeing a thick, white liquid inside the bucket which had been used to house the Parsons Green bomb.
The shockwave effect from a full explosion could have been deadly, while the subsequent blast effect could have killed more, Maj Gen Chapman told the broadcaster.
"This absolutely didn't function properly because ... one ounce of TATP is enough to blow car doors off."
On July 21 2005, TATP was also used during a botched terror attack on the capital, when a series of devices failed to detonate across the public transport network.
Read Full Story