Grenfell Tower survivors to attend benefit concert
Dozens of Grenfell Tower survivors will attend a benefit concert launched following the fire that killed their neighbours and destroyed their homes.
At least 84 former residents of the high-rise block, which went up in flames on June 14, will be attending the operatic fundraiser at Cadogan Hall on Sunday.
All families were invited to attend the concert for free, but the cost of 74 of their tickets has been covered by members of the public to maximise the amount raised.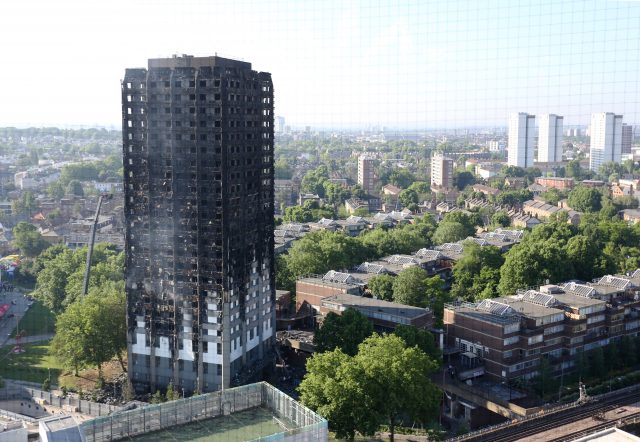 Organisers have so far raised almost £25,000 through ticket sales and donations, with the amount expected to rise.
Soprano Nazan Fikret, who organised the benefit, said the team were hoping to give the residents, from at least 23 families, "a memorable evening" and raise a "significant" amount of money to help those directly affected by the fire.
She said: "Thanks to our charities, Grief Encounter and the Rugby Portobello Trust, we are so delighted to be joined by almost 100 former residents of Grenfell Tower.
"We are incredibly grateful to members of the public who have donated the cost of the tickets for these residents - their generosity has meant that we have been able to accommodate everyone who responded to us."
Everyone involved in the one-off event, including musicians, has donated their services for free.
Some 700 tickets have been bought for the evening, which will feature performances from Humperdinck's Hansel und Gretel, and Wagner's Tristan und Isolde.
Presented by BBC Radio Three's Petroc Trelawny, the evening will also include a "super orchestra" comprising members from Philharmonia, the Royal Philharmonic Orchestra, Royal Opera House Orchestra and others.
The funds will be split equally between the Rugby Portobello Trust and Grief Encounter, which are focusing on rehabilitating affected families and helping them look to the future.
(function(i,s,o,g,r,a,m){i['GoogleAnalyticsObject']=r;i[r]=i[r]||function(){ (i[r].q=i[r].q||[]).push(arguments)},i[r].l=1*new Date();a=s.createElement(o), m=s.getElementsByTagName(o)[0];a.async=1;a.src=g;m.parentNode.insertBefore(a,m) })(window,document,'script','//www.google-analytics.com/analytics.js','ga'); ga('create', 'UA-72310761-1', 'auto', {'name': 'pacontentapi'}); ga('pacontentapi.set', 'referrer', location.origin); ga('pacontentapi.set', 'dimension1', 'By PA Reporters'); ga('pacontentapi.set', 'dimension2', 'bcc2a0b7-89c0-435e-aff8-2d72f1d294e9'); ga('pacontentapi.set', 'dimension3', 'paservice:news,paservice:news:uk'); ga('pacontentapi.set', 'dimension6', 'story-enriched'); ga('pacontentapi.set', 'dimension7', 'composite'); ga('pacontentapi.set', 'dimension8', null); ga('pacontentapi.set', 'dimension9', null); ga('pacontentapi.send', 'pageview', { 'location': location.href, 'page': (location.pathname + location.search + location.hash), 'title': 'Grenfell Tower survivors to attend benefit concert'});
Read Full Story