Leading figures gather to honour Cardinal Cormac Murphy-O'Connor
Senior politicians and clergy have gathered for the funeral of former Archbishop of Westminster Cardinal Cormac Murphy-O'Connor.
Conservative MP Jacob Rees-Mogg joined former Irish president Mary McAleese at Westminster Cathedral.
The Duke of Norfolk is representing the Prince of Wales at the requiem mass.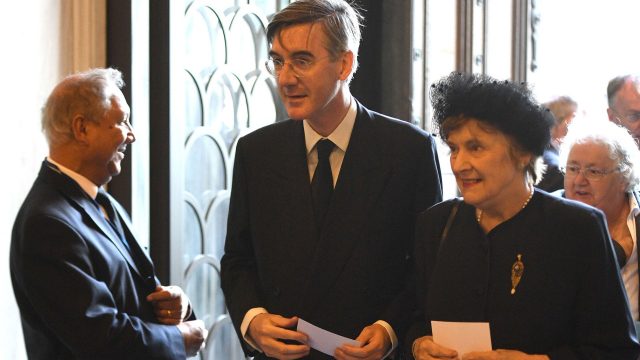 Cardinal Murphy-O'Connor, who became leader of the Roman Catholic Church in England and Wales in March 2000 before retiring from his role in 2009, died on September 1 having suffered from cancer.
His death prompted tributes from Pope Francis and former prime minister Tony Blair.
Around 1,200 mourners filed in to the cathedral, for the ticket-only mass.
Dozens of bishops and more than 300 priests from across the church followed, filling the seats at the front of the cathedral, where the late cardinal's coffin rested before the altar.
Representatives of other Christian churches including the Archbishop of Canterbury Justin Welby, and his predecessor Dr Rowan Williams, Baron Williams of Oystermouth, took part in a procession down the aisle as the mass began.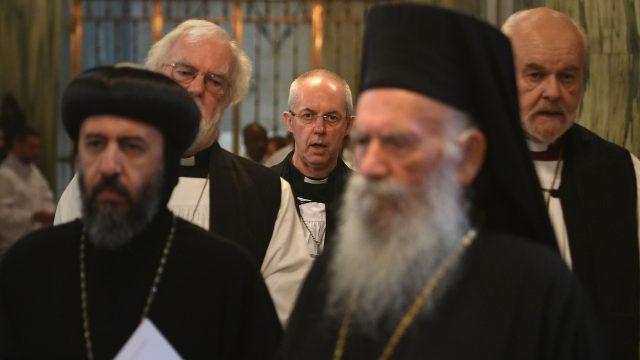 Addressing the congregation Cardinal Murphy-O'Connor's nephew paid tribute to his devotion to family.
Patrick Murphy-O'Connor, who said there were around 95 relatives at the funeral, added: "Cormac was much-loved and he would do anything for his family."
The cardinal was "a priest to his fingertips" and "supremely confident in his calling", Archbishop of Cardiff George Stack said as he gave a homily.
He said: "He was a gifted man who would have made a success of whatever career he chose."
Read Full Story