Benefit deductions risk pushing families deeper into debt, charity warns
Struggling households risk being pushed towards greater hardship by the use of deductions from their benefits to cover arrears payments, evidence from a charity suggests.
StepChange Debt Charity said the use of direct deductions from people's benefits, by utility companies, housing providers, councils and others, to cover arrears payments is making it harder for families to pay for essentials forcing many to use credit to keep on top of bills.
The process known as "third party deductions" (TPD) involves the Department for Work and Pensions (DWP) deducting a fixed amount from benefit payments to clear household arrears, most commonly housing costs, fuel costs, council tax, unpaid fines, and water and sewerage charges, StepChange said.

The amount deducted is paid directly to a creditor until the debt is cleared.
A UK-wide survey by StepChange of more than 800 of its clients found just over a quarter (26.5%) said they had had these deductions.
At present the level of deduction is set by DWP at £3.70 per bill, per week - but the amounts could be higher under the Universal Credit benefit changes, StepChange said.
Seven in 10 (71%) of those who had had these deductions said it had caused their family hardship, while 40% reported falling behind on essential household costs.
Some told the charity they found it hard to pay for food, clothing and heating and some of StepChange's clients also reported they had to resort to credit to keep on top of essential bills.
StepChange said there should be a new minimum level of £1 deductions, and greater consideration should be made by creditors about avoiding deductions at all when they are unaffordable or where the person involved may be vulnerable.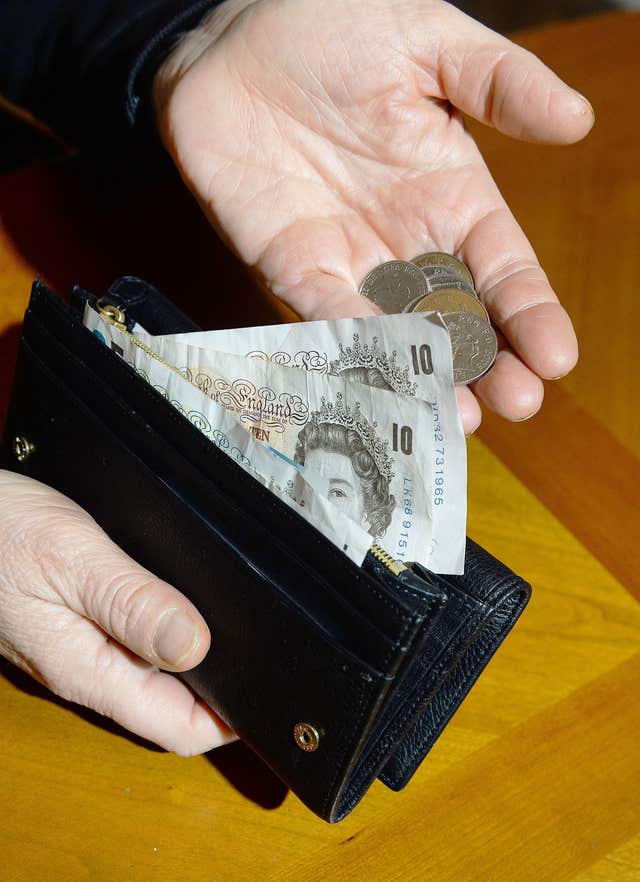 Mike O'Connor, chief executive of StepChange Debt Charity, said: "With the ongoing roll-out of Universal Credit raising the amounts that can be deducted from benefits, the Department for Work and Pensions as well as creditors must take steps to ensure deductions do not worsen problem debt for the most vulnerable.
"Third-party deductions should only be used when they are affordable and helpful to individuals, allowing them to keep up with essential bills."
A DWP spokeswoman said: "As StepChange Debt recognises, small, regular payments direct from someone's benefits offer many people a way of repaying debt and managing bills. Under Universal Credit there are safeguards to protect claimants from excessive deductions which could lead to financial difficulty, and budgeting support is available to help people manage their money."
Read Full Story