Voting against Brexit bill will cause chaos, Davis and Johnson warn
Boris Johnson and David Davis have warned that voting against the Government's Brexit bill would cause chaos, in an effort to bolster support for the legislation.
Foreign Secretary Mr Johnson said defeat for the repeal bill - which transfers European Union rules and regulations into domestic laws - would result in a "disorderly and chaotic" departure from the bloc in March 2019.
His comments echoed those of Brexit Secretary David Davis, who stressed the British people "did not vote for confusion" in last year's referendum and Parliament should respect that when it votes on the European Union (Withdrawal) Bill for the first time.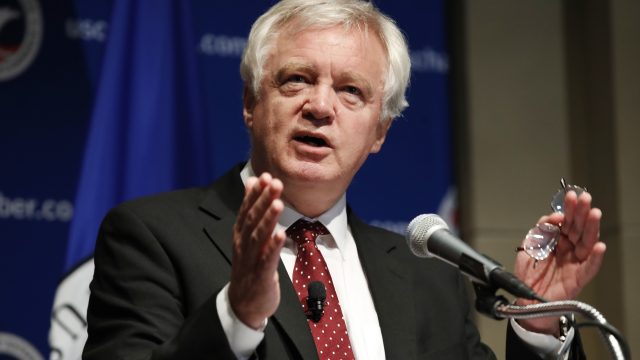 Labour will vote against the legislation, arguing so-called "Henry VIII" powers in the Bill allowing ministers to alter laws without full parliamentary scrutiny amount to a "power-grab".
But the warnings from the senior Cabinet ministers are aimed at both wavering Labour MPs - particularly from Leave-backing seats - and Remain-supporting Tories.
Mr Johnson said "we need to get this great ship launched", with the transfer of EU laws on to the domestic statute book a key priority.
"If we don't do that then of course the whole thing will be disorderly and chaotic," he told BBC Radio 4's Today programme.
"People who vote against it will be effectively voting to frustrate Brexit by producing a completely chaotic result."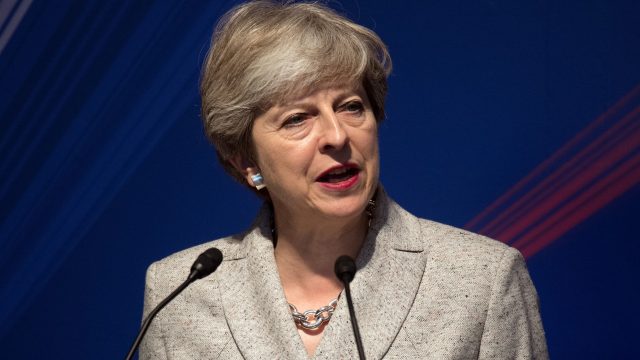 He added that the prospect of a transitional period after March 2019 to allow for the shift to any new trading arrangement with Brussels was not an attempt to water down Brexit.
"The promises that were made to the British people will be honoured, the verdict they delivered on June 23 will be vindicated and carried through," he said.
Signalling that victory on the Brexit Bill would mark a key moment for Theresa May's administration, Mr Johnson - widely viewed as a potential candidate in any leadership contest - said: "I am full of confidence and I think that if we can get the vote through tonight - and I very much hope that we will - the programme will go on."
His advice to the Prime Minister was "keep going, get this thing done".
"What people want is a government that delivers on the priorities of the people," he added.
Mrs May's fragile grip on power in the Commons, relying on the votes of the DUP for a majority, could be boosted by an estimated dozen Labour rebels prepared to defy Jeremy Corbyn's orders.
Former minister Caroline Flint said that Labour MPs should work to improve rather than kill the Bill as she vowed not to oppose it.
The Don Valley MP said a defeat for the Bill would cause "huge problems" and told the Today programme: "I do believe that in respecting the outcome of the referendum, in respecting what I said to my electors in the general election just a few months ago, it is important that we get on with the job of making sure we can have as smooth an exit from the EU as possible."
The Liberal Democrats, who will oppose the legislation, have urged the Labour leader to sack any frontbenchers who defy the whip or risk his party's shift towards a "softer" Brexit being exposed as a "sham".
Read Full Story