World a 'much darker place' since the financial crash, says Lord Darling
The world is a "much darker place" due to the global financial crisis which began a decade ago, former chancellor Lord Alistair Darling has said.
The Labour peer, who was in the Treasury when the crisis hit in 2007, said the political fallout from the credit crunch has been "absolutely immense" and has led to rising nationalism around the world.
He also blamed the austerity programme implemented by the Tory-led coalition government in reaction to the public deficit left by the crash for creating the conditions for last year's vote to leave the European Union.
Lord Darling told BBC Radio 4's Westminster Hour: "We live in a much narrower, darker world than we did ten years ago.
"I believe austerity paved the way for Brexit. We live in a much darker world, more inclined to protectionism and nationalism, and so the political fallout has been absolutely immense.
"And we're not through it yet. It became an economic crisis and then a deeply political crisis which we're living through, and I think politicians across the world are struggling to deal with it."
The former chancellor spoke on the 10th anniversary of the run on Northern Rock, one of the starkest early signs of the impending financial crisis.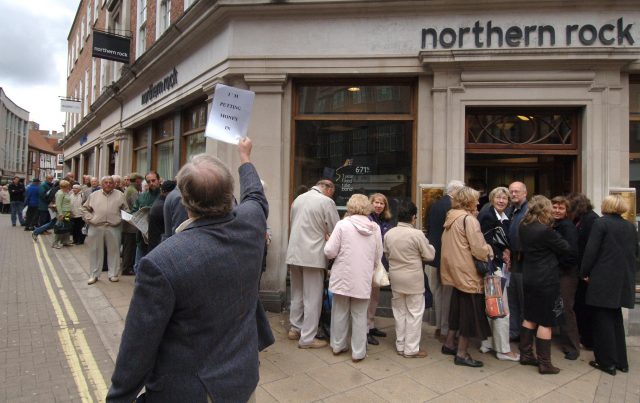 Lord Darling suggested the Gordon Brown-led government had miscalculated by thinking an announcement that the Bank of England was standing behind the bank would stop the run.
"We thought that the Bank of England stepping in ought to reassure people," he said. "Clearly it didn't."
But he said the experience meant the Labour government was better prepared to deal with the RBS crisis a year later.
"The Northern Rock experience meant that Gordon Brown and I, (Lord) Nick (Macpherson) at the Treasury, we were determined that we'd do whatever it took to stop another run like that."
Read Full Story