Thousands gather as Manchester Arena reopens for benefit concert
Thousands of fans are gathering amid heightened security at the re-opening of Manchester Arena tonight for the first time since the terror attack.
Fans attending the star-studded benefit concert face additional screening and bans on backpacks, large bags and some electrical items before entering the venue.
The area around the venue is swamped with police and stewards as queues form at entrances and bags are checked.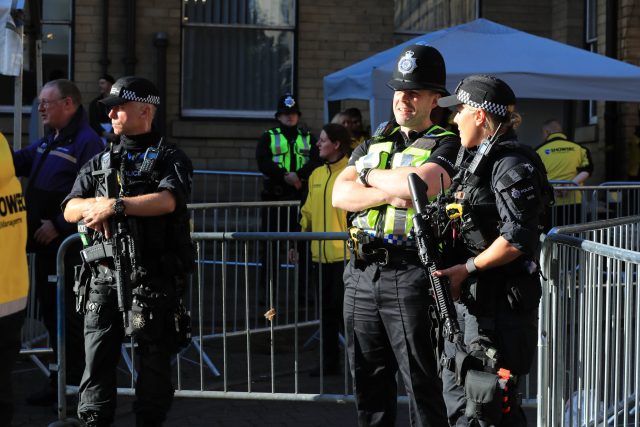 Families who lost loved ones and those injured in the suicide bombing three months ago are expected to be among the 14,000 crowd at the sold-out gig, with funds raised going towards a permanent memorial for the victims.
Suicide bomber Salman Abedi detonated his device in the foyer of the venue at the end of an Ariana Grande concert, killing 22 and injuring scores of others on May 22.
The devastated area has been partly renovated and re-opened for tonight's event, titled We Are Manchester, to show the city will not be defeated by terrorism.
A team of trained trauma specialists and mental health professionals will be on hand at the event for anyone who needs help.
The entertainment will begin with a pre-show DJ set from Clint Boon, followed by a performance from poet Tony Walsh, known as Longfella, with a recital of This is the Place, a homage to the city of Manchester.
The event, headlined by Noel Gallagher's High Flying Birds, will include performances by The Courteeners, Blossoms and Rick Astley.
All profits raised will go to the Manchester Memorial Fund, a charitable trust overseen by the city's Lord Mayor to pay for the permanent memorial.
Charlotte Campbell, whose daughter Olivia, 15, was killed in the attack, is attending tonight's event. She said: "It feels surreal at the minute.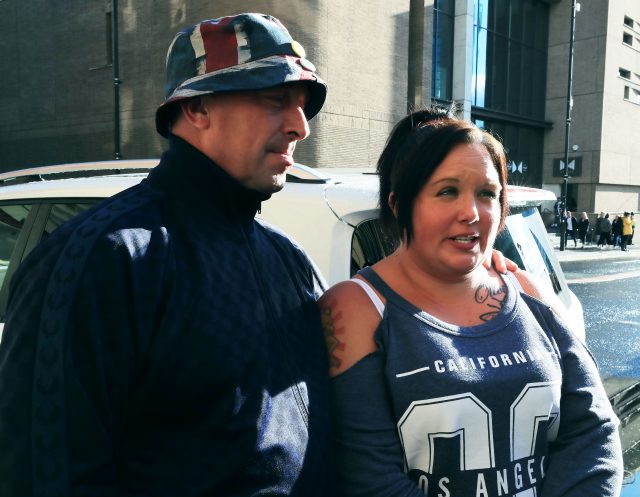 "We have had to come back to show defiance, to show we are not scared and we don't want Manchester to be scared.
"Music was Olivia's life. If she had been still here today she would have been walking through those doors with us, showing her defiance, that they may have got her but she's not beaten. She's here with us.
"It's a massive mix of emotions, there will be tears, there will be laughter, but the main thing is we are here. We have proved no one is going to beat us."
(function(i,s,o,g,r,a,m){i['GoogleAnalyticsObject']=r;i[r]=i[r]||function(){ (i[r].q=i[r].q||[]).push(arguments)},i[r].l=1*new Date();a=s.createElement(o), m=s.getElementsByTagName(o)[0];a.async=1;a.src=g;m.parentNode.insertBefore(a,m) })(window,document,'script','//www.google-analytics.com/analytics.js','ga'); ga('create', 'UA-72310761-1', 'auto', {'name': 'pacontentapi'}); ga('pacontentapi.set', 'referrer', location.origin); ga('pacontentapi.set', 'dimension1', 'By PA Reporters'); ga('pacontentapi.set', 'dimension2', 'cba4563a-f628-4e71-9d24-0982292bf897'); ga('pacontentapi.set', 'dimension3', 'paservice:news,paservice:news:uk'); ga('pacontentapi.set', 'dimension6', 'story-enriched'); ga('pacontentapi.set', 'dimension7', 'composite'); ga('pacontentapi.set', 'dimension8', null); ga('pacontentapi.set', 'dimension9', null); ga('pacontentapi.send', 'pageview', { 'location': location.href, 'page': (location.pathname + location.search + location.hash), 'title': 'Thousands gather as Manchester Arena reopens for benefit concert'});
Read Full Story