Girl who killed seven-year-old Katie to be assessed in specialist hospital
A teenager who killed a seven-year-old girl in a park has been ordered to be detained for assessment in a specialist hospital for 12 weeks by a judge who told her she poses "a high risk of serious harm to others and to yourself".
The 16-year-old girl broke down and sobbed at Leeds Crown Court where she appeared via video-link on Thursday to be sentenced for the manslaughter of Katie Rough.
Katie was found with severe lacerations to her neck and chest on a playing field in York in January and did not respond to frantic attempts to revive her.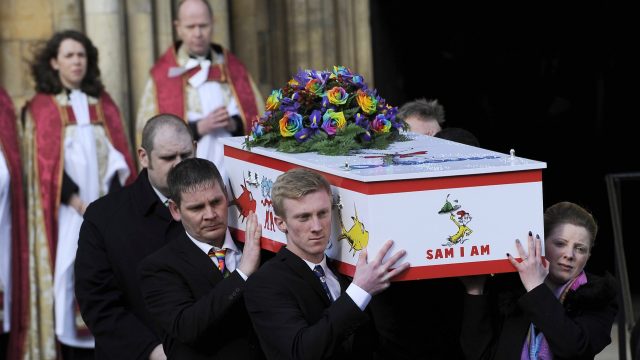 But a judge heard earlier this year that she actually died from being smothered by her attacker, who cannot be named for legal reasons.
On Thursday, Mr Justice Soole told the defendant she would be detained in hospital for 12 weeks before she is returned to court for further sentencing to take place on November 24.
The judge told her: "All sentencing options will be open when, at its conclusion, I make my final decision."
He said: "It is not in dispute that you currently pose a high risk of serious harm to others and to yourself."
Read Full Story