COBRA meeting being held to coordinate response to Hurricane Irma
A meeting of the Government's emergency COBRA committee is being held to coordinate the response to Hurricane Irma after Prime Minister Theresa May discussed the situation with French President Emmanuel Macron by telephone.
The Prime Minister and Mr Macron agreed both countries would work together to help deal with the devastation caused by the hurricane, and Mrs May told the president that advisers from the Department for International Development (DfID) have been sent to impacted areas.
The PM's spokesman told a Westminster briefing: "They agreed that the devastation it had wreaked was terrible with unconfirmed reports of a number of fatalities.
"The PM updated the president on our response, noting that DfID humanitarian advisers had already deployed to the region to carry out damage assessments and provide humanitarian support.
"Both leaders agreed to co-operate closely, including with the Dutch, to understand the extent of the damage and to coordinate the relief effort.
"We are working as quickly as we possible can to get help and support, and to asses the scale of the damage.
"I think everybody will have seen the images this morning. They are terrible and the devastation there looks terrible, and the Prime Minister's thoughts are obviously with everybody there."
Defence Secretary Sir Michael Fallon is chairing the COBRA meeting.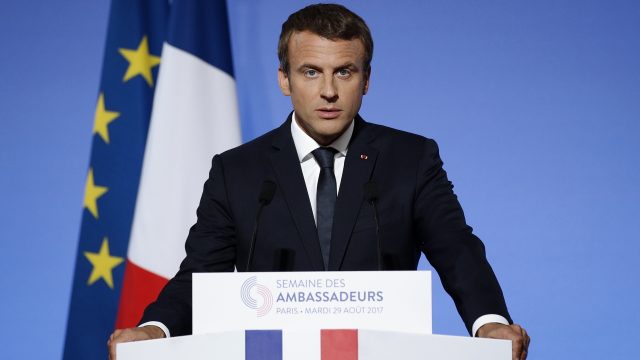 Read Full Story