Vladimir Putin calls for talks with North Korea
Russian President Vladimir Putin has called for talks with North Korea, saying sanctions are not a solution to the country's nuclear and missile development.
Mr Putin spoke after meeting South Korean President Moon Jae-in in Vladivostok, Russia, on the sidelines of a conference on economic development in Russia's Far East.
North Korea conducted its sixth nuclear test on Sunday, saying it had detonated a hydrogen bomb.
Mr Moon said before his meeting with Mr Putin that the situation could get out of hand if Pyongyang's missile and nuclear tests are not stopped.
The Russian leader, speaking in China on Tuesday, condemned the latest nuclear test as provocative, but said that Moscow views sanctions on North Korea as "useless and ineffective".
Japanese prime minister Shinzo Abe, who will meet Mr Putin in Vladivostok on Thursday, said before his departure from Japan: "We must make North Korea understand there is no bright future for the country if it pursues the current path."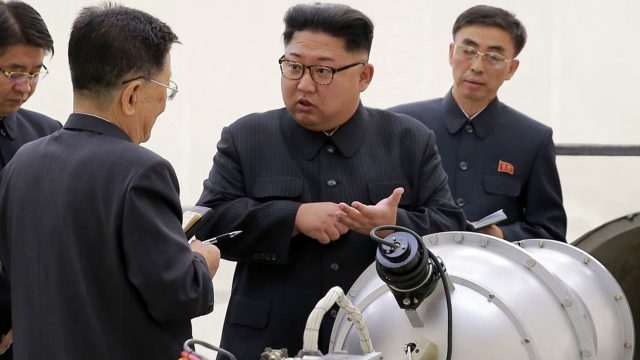 Read Full Story