Foster warns over powersharing talks as Brokenshire meets parties at Stormont
Discussions on the prospect of restoring powersharing in Northern Ireland should be over pretty quickly, Arlene Foster has said.
The DUP leader said Sinn Fein had reacted with breakneck speed to reject her suggestion that a ministerial executive at Stormont be restored alongside a parallel process dealing with cultural issues such as the Irish language.
She warned that Northern Ireland Secretary James Brokenshire needed to make a decision by next month on the prospect for fresh talks or direct rule from London with financial pressures looming.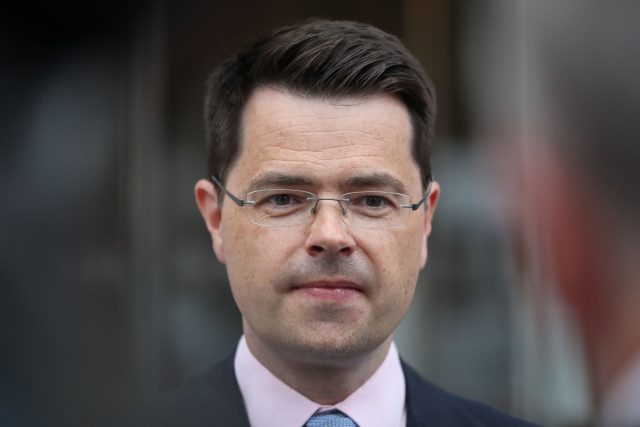 He is meeting the five main parties at Stormont on Monday as he assesses the chances of a breakthrough.
Mrs Foster said: "Sinn Fein are the barrier and will continue to be the barrier."
She added: "I am not going to be prescriptive but we do not believe that there can be a prolonged set of talks.
"We think we should be able to come to a determination pretty quickly whether Sinn Fein want to go back into government.
"Certainly for our part we do. We have no red lines - we have no barriers."
Powersharing has been in deep freeze since early this year when the late Sinn Fein deputy first minister Mr McGuinness resigned in protest at the DUP's handling of a botched green energy scheme which risks landing the taxpayer in millions of pounds of debt.
Talks have been led by the British and Irish governments but with no breakthrough some prominent DUP MPs are warning a return to direct rule from Westminster could be looming.
Sinn Fein leader Michelle O'Neill said there should be a short and focused negotiation where the outstanding issues can be resolved within days if people had the right attitude.
She warned there were small windows over the next two months to make progress.
Mrs Foster said by October the Northern Ireland Secretary would have to pass a law authorising the expenditure of public money, adding: "If there is no devolution by that stage and no signal of devolution I think that he would have to take action in the interests of the people of Northern Ireland."
Mr Brokenshire holds discussions with the Ulster and the Democratic Unionists, nationalist SDLP, cross-community Alliance Party and Sinn Fein on Monday on whether to initiate another round of talks.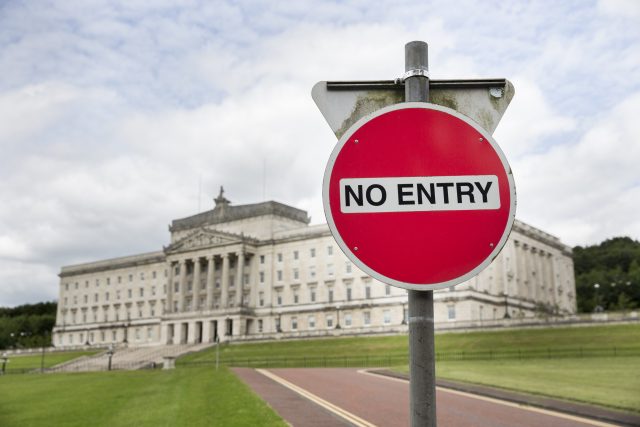 It has been seven months since devolved ministers last took decisions.
Negotiations were paused over the summer.
Outstanding issues in dispute between the parties include legal protection for the Irish language and dealing with violence from Northern Ireland's past.
Mrs Foster has called for a "common sense" solution appointing Stormont ministers alongside a time-limited process for making progress on the red line issue of an Irish language act and Ulster Scots.
Her republican counterpart said: "What she did was go away and call for something which she knew would be rejected."
She said it had been turned down in March.
"It was put out knowing what the outcome would be and what the response would be."
(function(i,s,o,g,r,a,m){i['GoogleAnalyticsObject']=r;i[r]=i[r]||function(){ (i[r].q=i[r].q||[]).push(arguments)},i[r].l=1*new Date();a=s.createElement(o), m=s.getElementsByTagName(o)[0];a.async=1;a.src=g;m.parentNode.insertBefore(a,m) })(window,document,'script','//www.google-analytics.com/analytics.js','ga'); ga('create', 'UA-72310761-1', 'auto', {'name': 'pacontentapi'}); ga('pacontentapi.set', 'referrer', location.origin); ga('pacontentapi.set', 'dimension1', 'By PA Reporters'); ga('pacontentapi.set', 'dimension2', 'c684e801-fbdf-49d7-8c95-cf4fad19799a'); ga('pacontentapi.set', 'dimension3', 'paservice:news,paservice:news:uk'); ga('pacontentapi.set', 'dimension6', 'story-enriched'); ga('pacontentapi.set', 'dimension7', 'composite'); ga('pacontentapi.set', 'dimension8', null); ga('pacontentapi.set', 'dimension9', null); ga('pacontentapi.send', 'pageview', { 'location': location.href, 'page': (location.pathname + location.search + location.hash), 'title': 'Foster warns over powersharing talks as Brokenshire meets parties at Stormont'});
Read Full Story