Student follows her nose when creating furniture from cow manure
A talented university student has proven she has a strong nose for innovation by creating household furniture from cow manure.
Sane Mafa came up with the idea in a bid to create useful items from the waste material.
The dung is pre-treated so it has none of its trademark pong.
She said her inspiration came in part from the traditional use of dung in building materials in some parts of Africa.
After undertaking research and perfecting a manufacturing process using a special resin, Miss Mafa can now shape, mould and style cow muck into designer furniture.
The 21-year-old, a product design student at Birmingham City University, has built a prototype stool and flower pot mounted on wooden stands - all fully recyclable.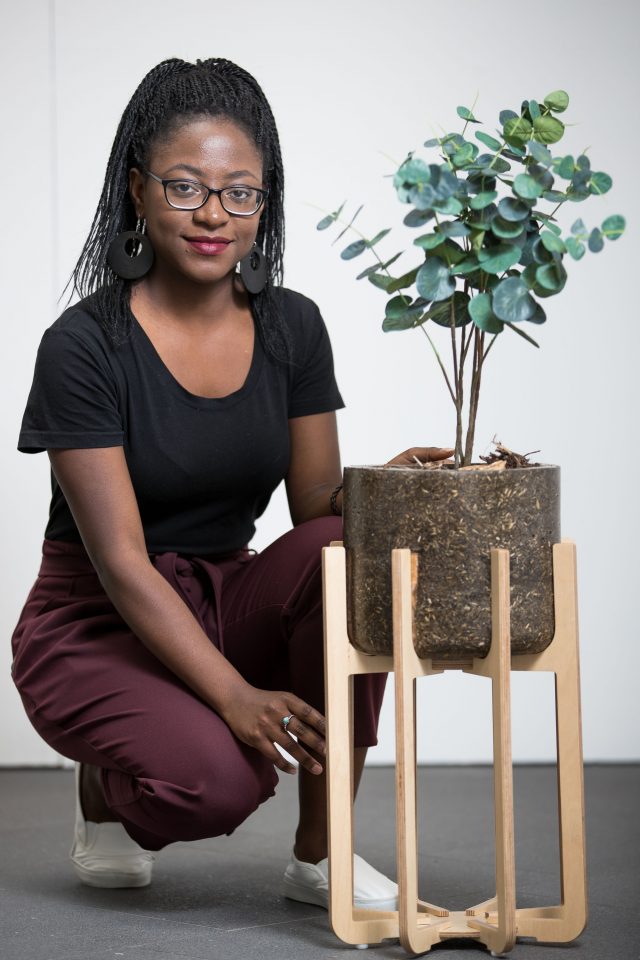 She said: "I wanted to design furniture that would display cow manure as a beautiful material for design.
"I knew that most designs with organic materials don't end up looking great, even though they send a good message and I didn't want my designs to follow the same pattern. I wanted to design something people would want to buy and have in their homes.
"Before I could even make the products, I had to source out a supplier for my manure which was the smelly part, because I needed sterilised cow manure and had to dry it out in my room before mixing it with the binder."
Each component, including the plywood stand, can be recycled and repurposed, while the manure can be used as fertiliser.
Miss Mafa added: "I feel like there's more to come from this project."
Read Full Story