Theresa May condemns North Korea missile launch in 'strongest terms possible'
North Korea's missile programme presents an "unprecedented threat to international security", Theresa May said as she vowed to speed up the implementation of sanctions against Kim Jong Un's regime.
At a press conference alongside Japanese counterpart Shinzo Abe, the Prime Minister said the UK condemned the latest missile launch in the "strongest terms possible".
Mrs May's presence in Tokyo comes after Pyongyang launched a missile which flew over the Japanese island of Hokkaido.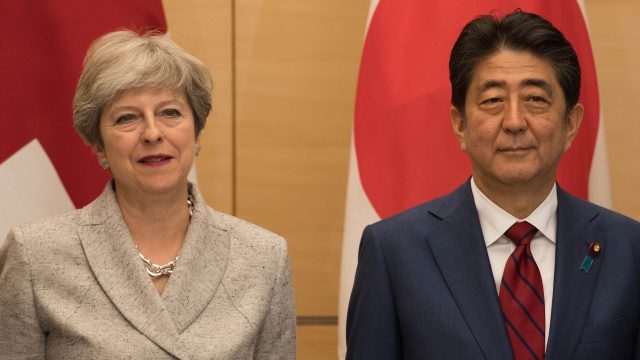 The Prime Minister said: "The close co-operation between our two countries is particularly important at this critical juncture, with North Korean provocation presenting an unprecedented threat to international security.
"We condemn North Korea in the strongest terms possible for this reckless act which was a clear violation of United Nations Security Council resolutions.
"In response to this illegal action, Prime Minister Abe and I have agreed to work together and with others in the international community to strengthen pressure against North Korea, including by increasing the pace of sanctions implementation and working towards the adoption of a new and effective resolution at the United Nations Security Council."
Read Full Story