UK 'must take positions on all separation issues to achieve progress on Brexit'
Brexit Secretary David Davis has been told by the EU's chief negotiator that the UK needs to clarify its position and end "ambiguity" if it wants "serious" withdrawal talks.
As a fresh round of negotiations began in Brussels, Michel Barnier made it clear the European Commission needed more openness from Britain on the divorce deal before future relations and transitional arrangements could be discussed.
He said: "We need you to take positions on all separation issues. This is necessary to make sufficient progress. We must start negotiating seriously.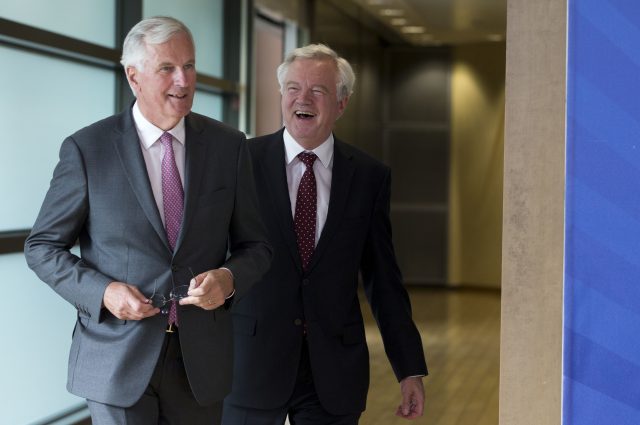 "We need UK papers that are clear in order to have constructive negotiations. And the sooner we remove the ambiguity, the sooner we will be in a position to discuss the future relationship and a transitional period.
"The EU 27 and the European Parliament stand united. They will not accept that separation issues are not addressed properly.
"I am ready to intensify negotiations over the coming weeks in order to advance."
Read Full Story