Bride shocked as wedding cake is decorated with two 'balls'
It's natural for a bride to want every detail of her wedding to be perfect by planning months in advance.
But, despite ordering the cake for the big day half a year beforehand, one woman was left shocked by what her baker served up.
Taking to Facebook, the Australian newlywed revealed how she was set on an ocean-themed one topped with a clamshell featuring two pearls - and had even provided a picture for reference at their meeting six months earlier.
However, when she walked into the reception following the service, she found the top tier was decorated with two "balls".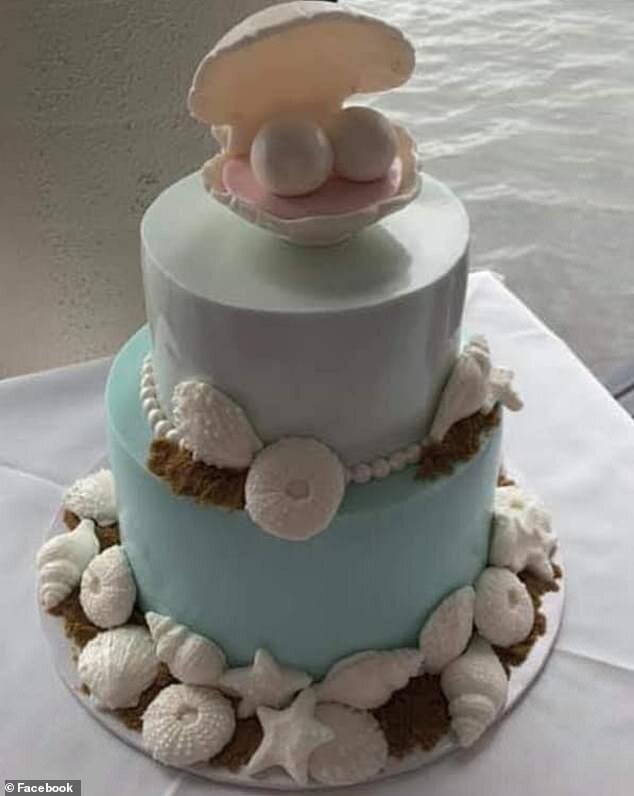 "Now hubby and I were supposed to get married on a beach, hence the theme," she wrote, also sharing images of the inspiration cake and the real life result.
"I thought as a symbol of two people getting married, two pearls in a clamshell would be nice. Pearls.
"Day of, I walk into my reception and see this monstrosity! People, she put BALLS on my wedding cake! Not pearls, balls!"
The bride insisted that she had done her research to check the baker - who is known "for making the best cakes in the district" - was up to the job.
She also spent time taste-testing to ensure the flavour was right too.
"I had to pay for a tasting in the form of six cupcake flavours that I wanted to try. Paid the deposit, sure that I would get my dream wedding cake," she explained.
Fortunately, she and her new husband saw the funny side, and decided to laugh it off before continuing to celebrate their nuptials.
However, it got worse. "I say to my new husband 'cut it straight down the middle of the balls'. So we do. And the clamshell underneath, once the balls were removed, looked like a pink split!" she added.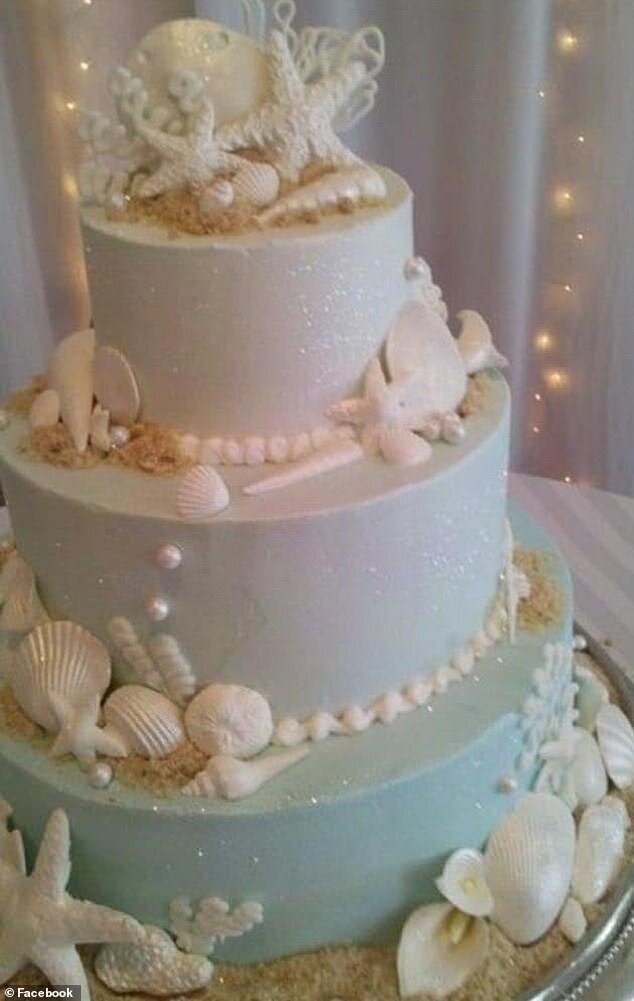 "All we could do was laugh and get on with the rest of our beautiful night.
"My husband and I never got to try a piece of our wedding cake. But I did get to take my balls home in my handbag."
Fellow social media users rushed to comment on how ridiculous the situation was - although they agreed with the bride that it wasn't the end of the world.
One wrote: "The big balls are laughable and it's not exactly what you were looking for but this isn't horrific. I think this could have been fixed if you were able to see it prior to it being brought to the location."
Another commented: "Why did her damn balls, I mean pearls lol, have to be so fricking BIG?! Had she toned them down a tad it would have been decent enough,' a third added."
- This article first appeared on Yahoo
READ MORE: Bride with fertility issues slams guest for giving her pregnancy test as a gift
READ MORE: Man refuses to go to his 'groomzilla' brother's wedding
READ MORE: Bride asks maid of honour to put off her boob job so it doesn't upstage her wedding
Read Full Story