Hospitals impacted for months after responding to terror attacks, experts say
Mass casualty events including terror attacks and the Grenfell Tower tragedy have "tested" the NHS this year, experts have said.
An editorial published in The British Medical Journal (BMJ), states the effects of such incidents could be felt for months in nearby hospitals.
In the week following the Manchester Arena bombing, 350 hours of extra surgery were required. As well as the extra resource demands, hospitals also need to prepare for the physical and psychological demands on staff, the authors said.
London Ambulance Service alone provided psychological screening and support to 1,000 members of staff responding to this year's events, they said.
The health service in England had dealt with an "unprecedented" number of major incidents this year, wrote Chris Moran, national clinical director and trauma surgeon at Nottingham University Hospital, Professor Keith Willett, NHS England's medical director for acute care, Karim Brohi, clinical director for the London Major Trauma System, Martin Smith, clinical director, Greater Manchester Major Trauma Network and Catherine Webb, NHS England's national medical director's clinical fellow.
Staff have dealt with incidents including the Westminster Bridge attack, the Manchester Arena bombing, the London Bridge attack, the Grenfell Tower fire and terrorist attacks at Finsbury Park mosque and Parsons Green underground station.
"These events have tested the country's major trauma systems," the authors wrote.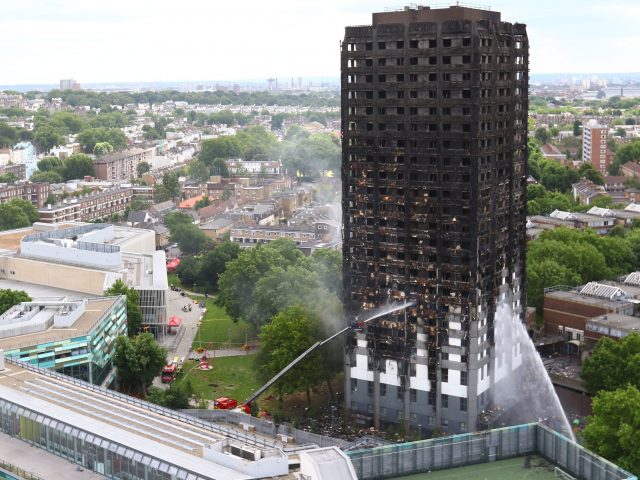 Emergency planning, resilience, and response are rehearsed in "desktop and simulation exercises", and coincidentally were undertaken by both the Manchester and London trauma teams shortly before the first attacks.
While these rehearsals were found to be valuable during the emergencies, they commonly give primacy to the initial stages of managing a major incident, the authors said.
"However, it has become increasingly clear that the effect on hospitals and staff endures well beyond the first 24 hours," they added.
They described the clinical response to such incidents including resuscitation and damage control surgery for people with immediate problems, and secondary procedures in subsequent days - which are often more "resource intensive" - followed by rehabilitation.
Mass casualty events also have long-term implications for GPs and community services, they wrote, with some patients requiring "prolonged treatment, rehabilitation, and support".
Meanwhile, traumatic incidents can impose "profound psychological stress" on patients, their families, the bereaved, witnesses, and the wider community.
And the physical and psychological effects on healthcare staff are "severe, under-reported, and underappreciated," they added.
The authors wrote: "Healthcare teams must care for patients under tragic and exceptional circumstances. They often witness death and life-changing injuries against a backdrop of physical exhaustion.
"They are required to function at a high level in an extremely high pressure situation. Staff need time to recuperate physically and psychologically after the extraordinary demands placed on them during the initial response.
"The psychological needs of staff should be recognised as an important reason, in addition to ongoing demands on physical resources, for a delay before 'normal' elective work resumes.
"The front door of the hospital being open for regular activity is not a signal that all inpatient services are back to normal."
They conclude: "Hospitals should expect and plan for effects lasting weeks or even months after a mass casualty event. Demands on resources remain high, including physical, emotional, and psychological demands on healthcare staff.
"Supporting them is a critical component of medium and long-term planning, along with a recognition of the effect their experiences will have on their capacity to return to 'business as usual'."
Read Full Story