Twitter suspends Graham Linehan's account for violating 'hateful conduct' rules
Graham Linehan's Twitter account has been suspended following "repeated violations" of rules against "hateful conduct", after making comments about trans people.
The Father Ted creator drew criticism after he reportedly tweeted "men aren't women tho" in response to a post by the Women's Institute wishing their transgender members a happy Pride.
His Twitter handle @Glinner has been suspended, and a notice says: "Twitter suspends accounts that violate the Twitter Rules."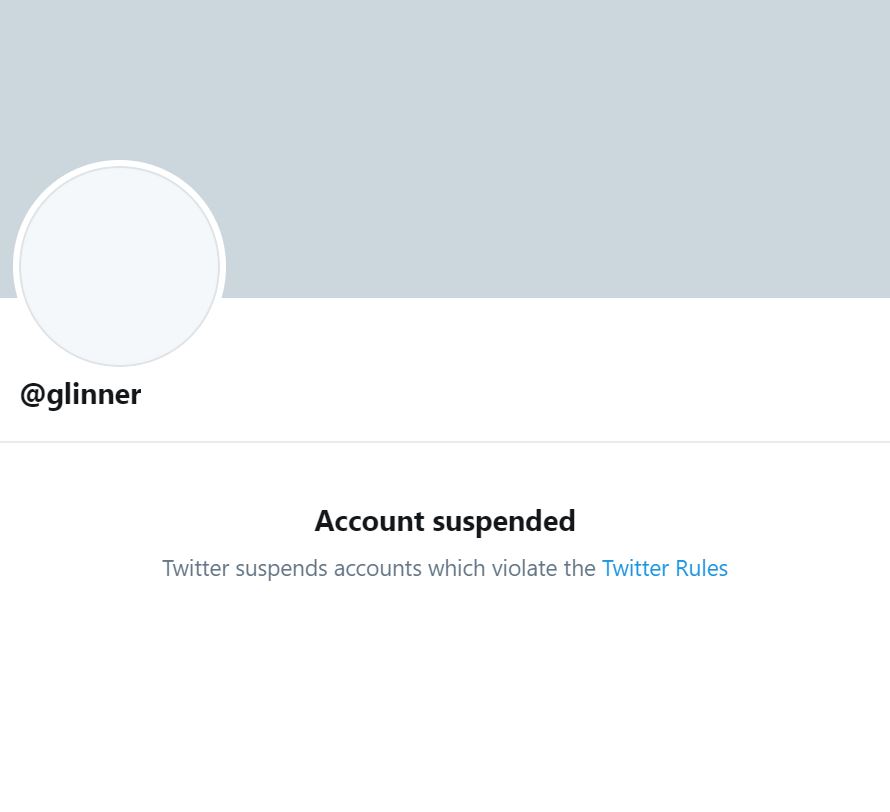 A statement from a Twitter spokesman said: "The account has been permanently suspended after repeated violations of our rules against hateful conduct and platform manipulation."
Linehan has previously said he has "had police come to my house, phone me up" because of his public opinions on transgender issues.
In 2018, was given a verbal harassment warning after being reported by a transgender activist over social media comments.
Graham Linehan
West Yorkshire Police spoke to the writer and told him to cease contacting Stephanie Hayden, who he has rowed with on Twitter.
Ms Hayden reported him for "transphobia" after he referred to her as "he" and for "deadnaming" her by referring to her by names used before she transitioned.
Many Twitter users were outraged by Twitter's decision.
This is bloody ridiculous. They're coming for us one by one. Stating biological facts is NOT a crime. Please join me in protesting to Twitter about the suspension of @glinner:

Graham Linehan suspended from Twitter as 'Glinner' account disappears https://t.co/HxILY2ASra

— Julia Hartley-Brewer (@JuliaHB1) June 27, 2020
If Graham Linehan has been banned from twitter, then @Twitter needs to also suspend every account that tweeted disgusting misogynistic abuse at JK Rowling. And they need to suspend #aidancomerford for tweeting at/ about her 346 times in the space of a month (clear harassment). pic.twitter.com/9o5xv9Svoe

— Fem Fatale (@Fem_Fatale_XX) June 27, 2020
JK Rowling
Baroness Nicholson
Graham Linehan

..... vilified, sacked, suspended
for objecting to the cult dogma that men can be women if they say they are, and women are not permitted to object.

You may only speak if you are willing to lie.

Orwell, Kafka, Arendt are watching.

— member of a sexually dimorphic species (@yatakalam) June 27, 2020
Others though supported the move.
The degeneration of Graham Linehan from celebrated comedian into an online troll who spent 24/7 bullying trans people, and particularly women who support trans rights, was extremely grim.

This was a long overdue decision by Twitter. Happy Pride! 🏳️‍🌈 https://t.co/sZYrEB7m92

— Owen Jones 🌹 (@OwenJones84) June 27, 2020
JK Rowling was not "speaking up about sex and gender issues". She was arguing against services and legal rights for trans people.

Graham Linehan was not suspended for commenting "men are not women". He was kicked because he broke Twitter's rules by harassing transgender people.

— Alex Gabriel (@AlexGabriel) June 27, 2020
Read Full Story
Click here to comment