Wonder Woman goes full rainbow: Gal Gadot reveals colourful new costume for 'WW84'
Exactly one year before the premiere of Wonder Woman 1984, Gal Gadot has found the rainbow connection.
On Twitter today, director Patti Jenkins unveiled the first official poster for the Wonder Woman sequel, and it's easily the most colourful thing in the DC Extended Universe. The image shows Gadot wearing gold armour, on a background of '80s neon colours.
Gal Gadot
And fans are eating it up.
One... year... from... TODAY... #WW84pic.twitter.com/2LQllhixFJ

— Patty Jenkins (@PattyJenks) June 5, 2019
Yeeeaaahhhssssss pic.twitter.com/QZnape6g9Z

— Vikrant Aarav (@aarav_vikrant) June 5, 2019
Gold! pic.twitter.com/iRn5pBiuaP

— Superman (@SupermanTweets) June 5, 2019
The new costume in particular is getting a lot of attention, with movie buffs comparing it to the robot Maria in the silent classic Metropolis, and others recognising the resemblance to Wonder Woman's "Golden Eagle Armour" in the comics.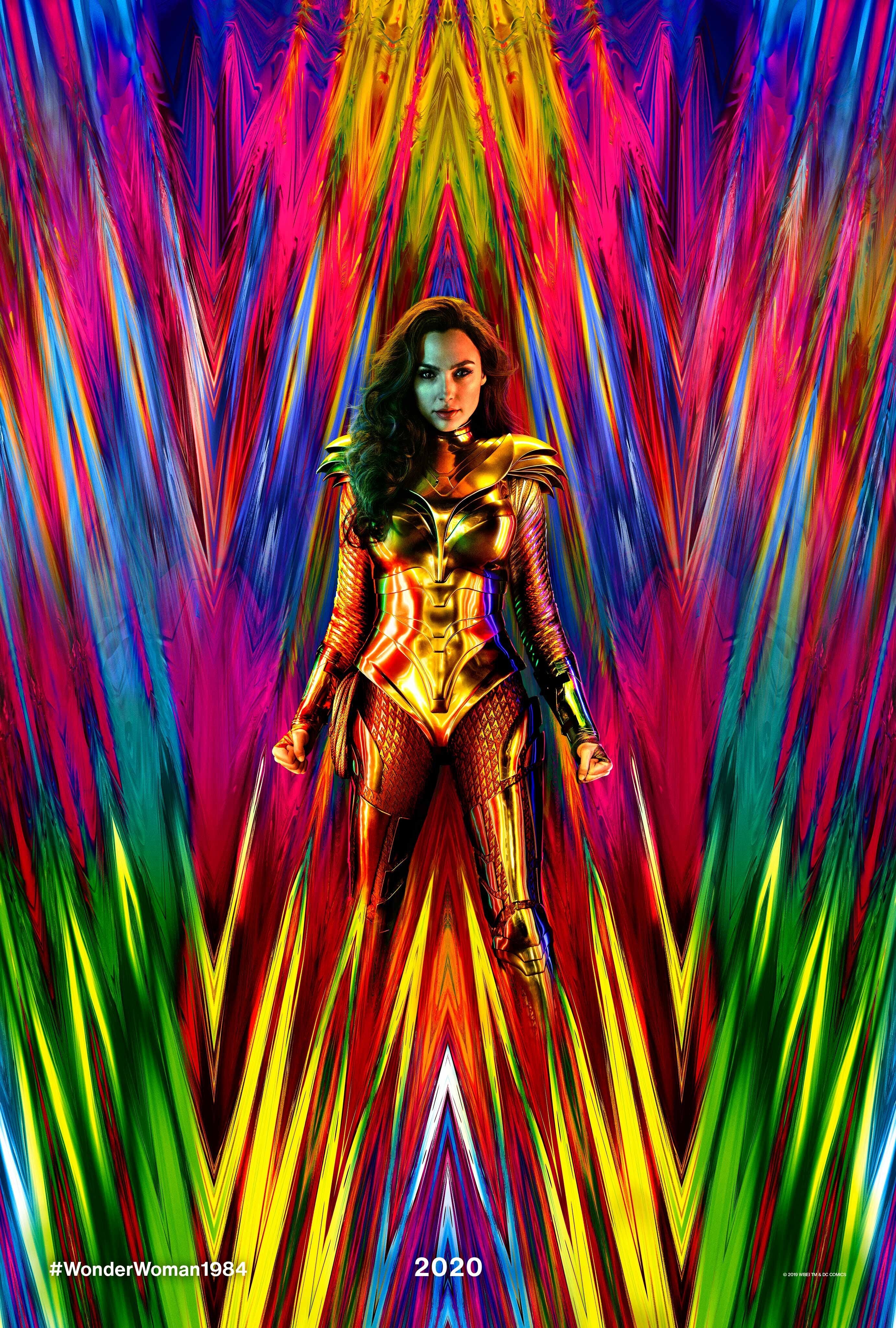 I know there's more at play here but I love this so much. #WonderWomanpic.twitter.com/ca4hr4PTrW

— Jill Pantozzi (@JillPantozzi) June 5, 2019
I love that Patty Jenkins assumes full control of Wonder Woman and immediately turns up the color and gets rid of the miniskirt. pic.twitter.com/jA7Xd3cJJH

— Sarah (@Cinesnark) June 5, 2019
I'm always here for Wonder Woman serving looks in her full body armour regalia. #WonderWoman1984pic.twitter.com/whw6wG0JBv

— B.M. (@britany_murphs) June 5, 2019
The whole poster is a welcome departure from the DC film universe's usual colour palette.
You: The best superhero movies are DARK and MONOCHROME to show that they're SERIOUS and GRITTY.

Patty Jenkins: lol k pic.twitter.com/rZ7sWPkG2T

— Devan Coggan (@devancoggan) June 5, 2019
And is it a coincidence that DC dropped a rainbow-coloured Wonder Woman poster during Pride Month?
marketing exec 1: more saturation
marketing exec 2: u sure?
marketing exec 1: more
marketing exec 2: look, BvS was drab but are yo—
marketing exec 1: MORE
marketing exec 2: please, my eyes. I don't know how mu—
marketing exec 1: more. For the gays. ಠ_ಠ pic.twitter.com/SHO12IQvKD

— Charles Pulliam-Moore (@CharlesPulliam) June 5, 2019
We love our queer icon warrior princess pic.twitter.com/ldmy28SIz8

— Tom & Lorenzo (@tomandlorenzo) June 5, 2019
This poster is queer culture. Patty said HAPPY PRIDE!! pic.twitter.com/MLVmTtNjb3

— Jordan Crucchiola (@JorCru) June 5, 2019
The (kinda) sequel to 2017's Wonder Woman finds Diana Prince getting pulled into the Cold War during the Reagan Era and going up against a new villain, Cheetah (Kristen Wiig). Diana's Wonder Woman love interest Steve Trevor (Chris Pine) also appears in the '80s-set story, despite seeming to have died in World War I.
Wonder Woman 1984 opens in UK cinemas June, 2020.
- This article first appeared on Yahoo
READ MORE: Wonder Woman reset the DCEU
Read Full Story