Half-sister denies rift with 'absolutely lovely' Meghan
Meghan Markle's half-sister has denied rumours of a rift with the actress, calling Prince Harry's girlfriend "absolutely lovely", "very strong" and "very graceful".
As reports of an engagement between Harry and the Suits star mount, Samantha Markle told Good Morning Britain that she was not writing a "slamming tell-all" book about Meghan, but instead a "beautiful, warm, witty story of our lives and my life".
However she confirmed that the publication would be called The Diary Of Princess Pushy's Sister.
Ms Markle, who is also known as Samantha Grant, has in the past criticised her famous half-sibling via Twitter about her lifestyle website The Tig, which the actress has since ended.
"There is so much more to focus on in the world than shoes and handbags," she wrote previously, accusing Meghan of "hypocrisy" for presenting herself as a humanitarian activist.
When the star penned an article for Time magazine about period poverty across the world for International Women's Day, Ms Markle retorted: "But what did she donate to them to make real change come about? Money for toilets, maxi pads, or just a photo op?"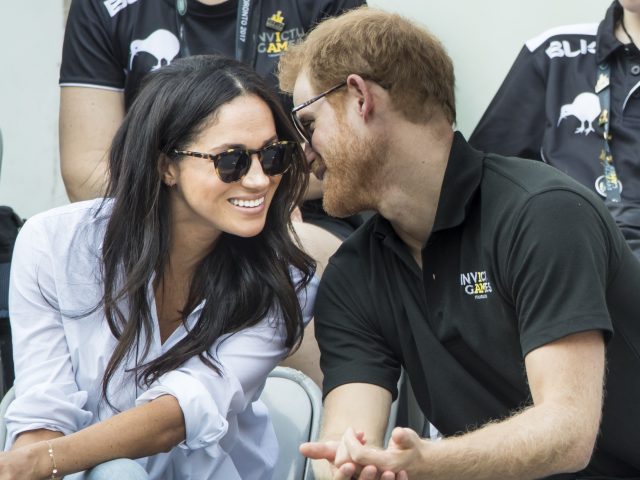 In her interview with GMB, she denied that she thought Meghan was self-obsessed.
"She's lovely. She's very animated, very charming, very lively and no matter what I don't believe that you can be a half-sister," she said.
"Either you're sisters or you're not. In my heart and in reality she's my sister and she's absolutely lovely."
Ms Markle said the British public would be surprised at Meghan and that she and Harry together had much to bring to their role.
"She's very strong, she's very worldly, very educated, very graceful. I think she will absolutely be a complement to her role and I think the British people and the world will be surprised," she said.
She added: "I think that together, she and Prince Harry can bring so much to their role in global outreach, as a part of the Royal Family and in their humanitarian efforts."
Ms Markle and the actress share the same father, Thomas Markle, but are reported not to have seen each other in nearly a decade.
Asked if she was expecting an invitation to the rumoured royal wedding and whether she would be hurt if she did not receive one, Ms Markle, who lives in Florida, replied: "I don't know that I would be hurt and of course out of love and respect I would go.
"I'm quite a distance away but of course I would go and yeah, I don't know, but we'll see."
Harry has already taken his girlfriend to Buckingham Palace to meet his grandmother the Queen, whose permission they need to marry.
The Mail on Sunday has reported that the Prince's aides have been told to start planning for a royal wedding, with senior royals asked to look at their diaries to shortlist a series of suitable weekends next year.
Read Full Story
Click here to comment