In pictures: Dragon's den in sculpture park after creator makes monster using horseshoes
A dragon made of more than 50,000 horseshoes has gone on display at a sculpture park after 12 years of work by its creator.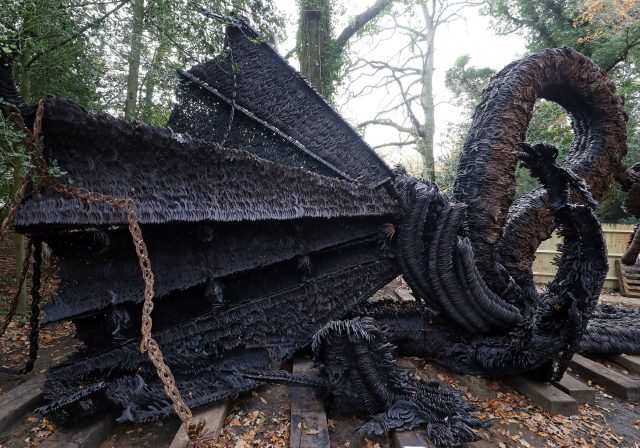 Artist Jim Poolman spent more than 10,000 hours working on the 17.8-tonne piece, after being rebuffed by the park's curator more than a decade ago.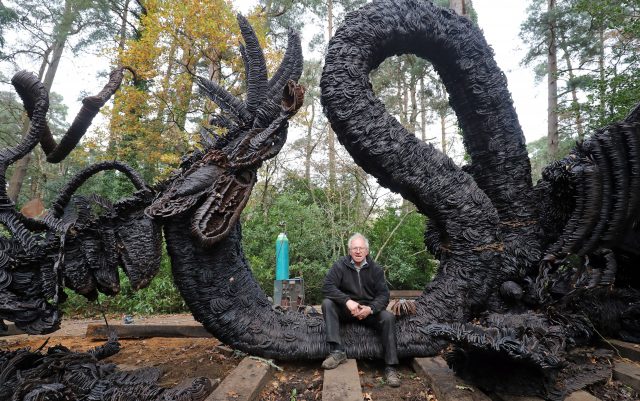 When Mr Poolman originally approached Eddie Powell, owner of The Sculpture Park in Churt, Surrey, about displaying his work, he was told: "It needs to be bigger."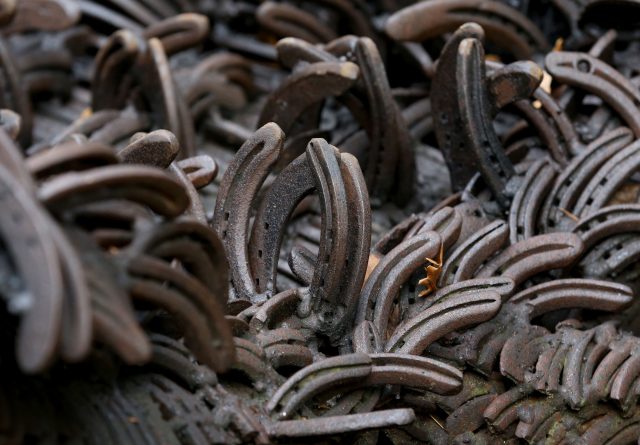 It took 12 years, but eventually the self-taught welder returned with the huge piece of art that has now gone on display.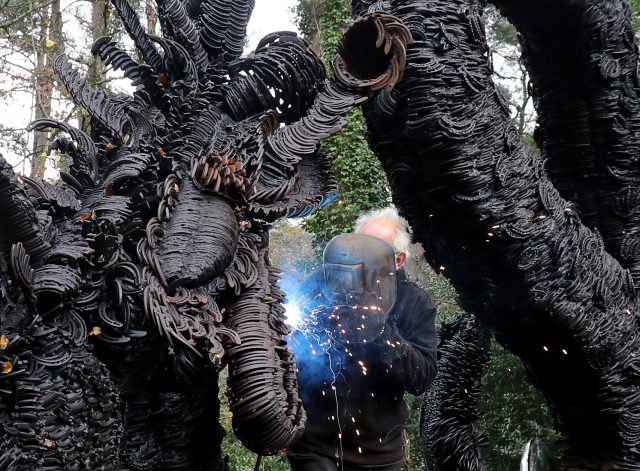 Farriers in Hampshire provided the tens of thousands of old horseshoes from which the dragon is made, with some having been cut in half or made into smaller pieces.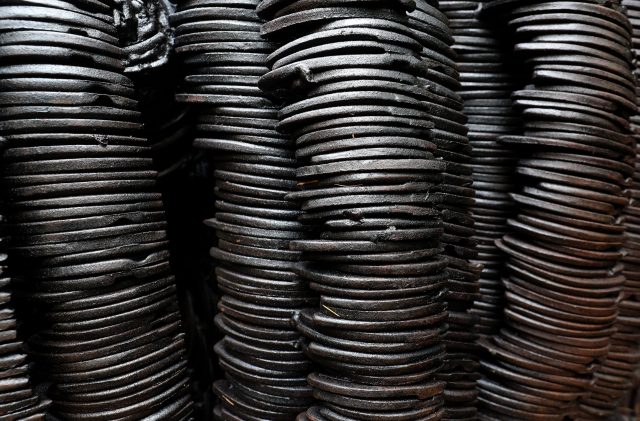 Mr Poolman said: "A complete horseshoe is quite limiting in what it can be made into, but the small parts are remarkably versatile and highly effective in recreating the appearance of skin, feathers, bone and muscle."
Once the horseshoes had been cut, they were welded together to create the mythical creature.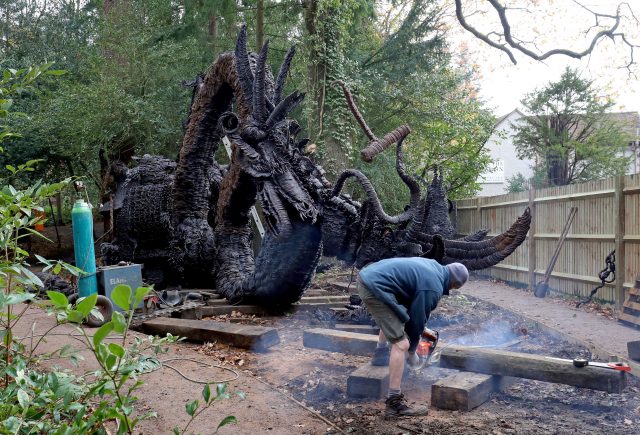 Mr Poolman put the dragon together using a forklift truck and scaffolding, burning clothing and suffering injuries and wounds in the process.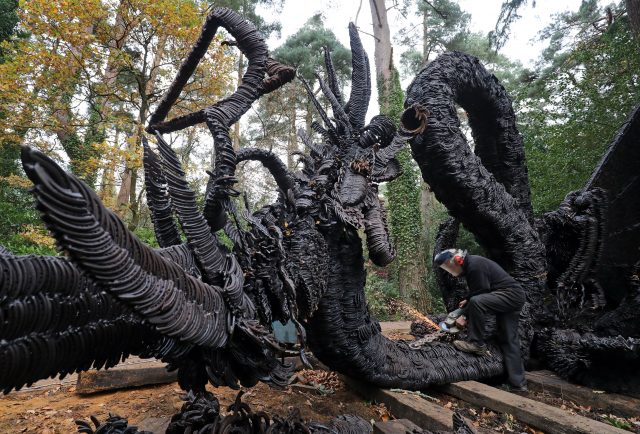 The Sculpture Park has 600 pieces of art by more than 300 artists on display.
Read Full Story