BA cabin staff vote to accept pay deal, ending lengthy dispute
British Airways cabin crew have voted overwhelmingly to accept a pay deal, bringing an end to a long-running dispute which included 85 days of industrial action.
Unite said 84% of its members backed the deal, adding that staff in the so-called mixed fleet cabin crew will receive increases of between £1,404 to £2,908 by next March depending on experience and subject to inflation.
SEE ALSO:British Airways passengers complain of 'no food or loo roll'
SEE ALSO:Stranded BA passengers charged up to £2,500-a-night for hotels
The dispute saw cabin crew operating on long and short haul flights out of Heathrow take 85 days of industrial action earlier in the year.
Unite said the deal sees travel concessions and entitlements to fully participate in the airline's 2017 bonus scheme returned to cabin crew who took industrial action.
Unite general secretary Len McCluskey said: "A great deal of credit should go to Unite members and their shop stewards in British Airways' mixed fleet for their determination and solidarity in securing this settlement.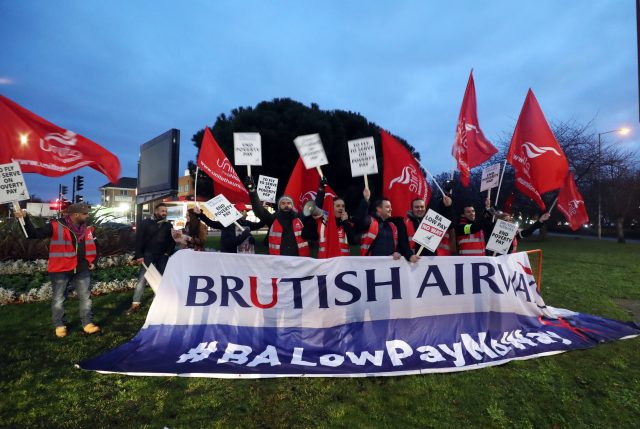 "Through thick and thin Unite members stuck together to secure a decent pay rise and a just resolution to this long-running dispute.
"Unite looks forward to continuing to work with British Airways in representing our members and ensuring the airline goes from strength to strength in these uncertain times."
A BA spokesman said: "We are pleased the dispute has been resolved."
World's weirdest airlines
World's weirdest airlines
Read Full Story