Monarch collapse crash-lands dream wedding plans
A British bride and groom are facing a race against time to attend their own wedding after their flight was cancelled five minutes before they were due to board.
Alan Jee, 42, said their week had been plunged into chaos after flights for 30 of his friends and family - including fiancee Donna Smith - were also affected.
SEE ALSO: Monarch collapse: What should I do now?
SEE ALSO: Monarch chief blames terrorism for airline collapse
He said calls to find replacement transport proved fruitless and he was now facing the prospect of sleeping at Gatwick Airport until it was sorted - or even missing Saturday's nuptials altogether.
The bricklayer, who lives near Bournemouth, told the Press Association: "We went past passport control, then five minutes before we were due to go on the plane they just put an (announcement) out saying everything's been cancelled and if we want to get flights anywhere else we have to pay for them ourselves.
"My missus just burst straight into tears, and my mother-in-law, and my mum.
"They (Monarch) are doing absolutely nothing about it whatsoever, they've palmed us off.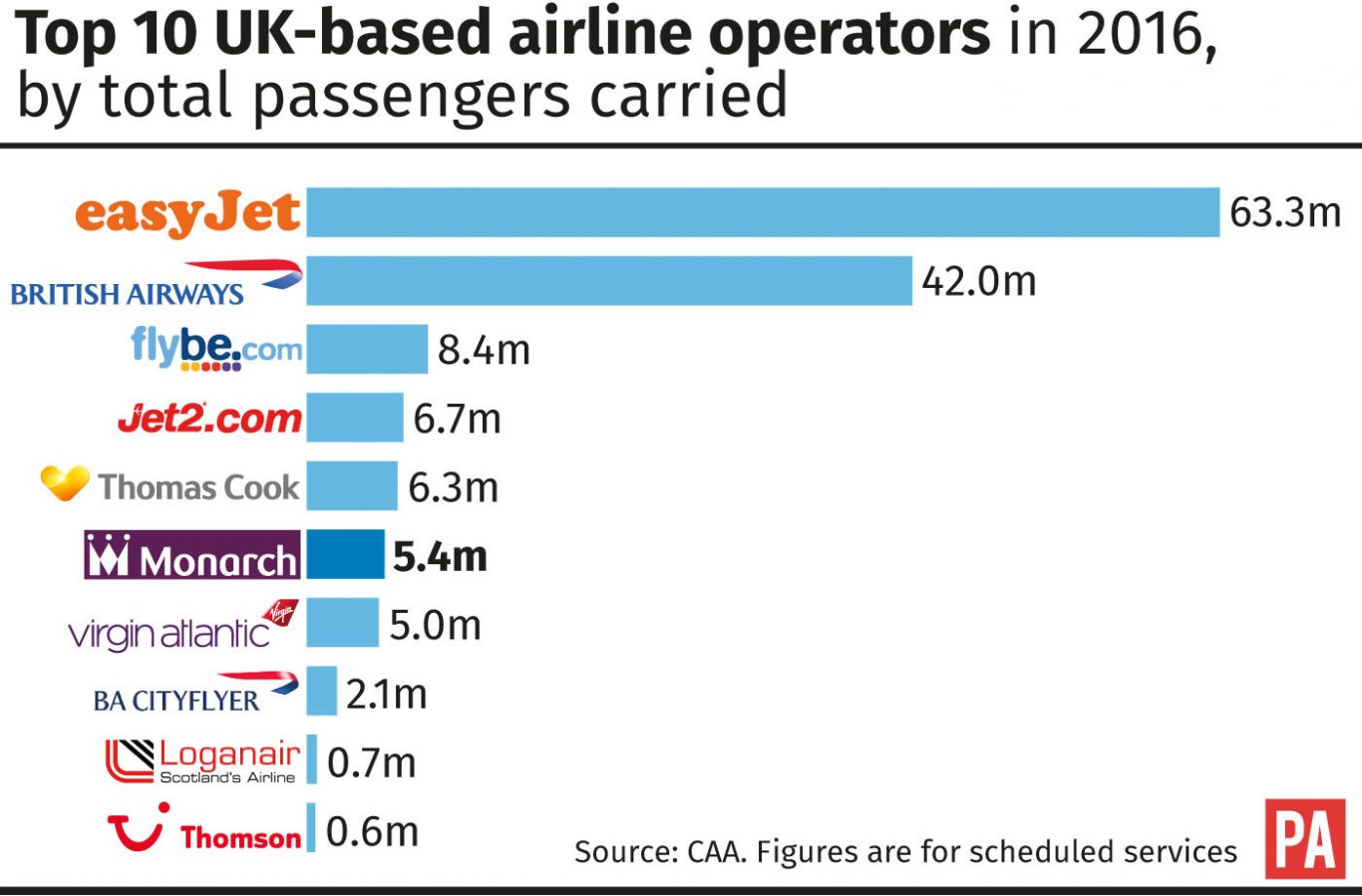 "No one's told us anything about it, we've tried speaking to Monarch but they've gone into liquidation. They can't get any more flights and we can't get a hotel out here until this is sorted."
Mr Jee is due to wed Miss Smith, 43, a food store manager also from Bournemouth, in Gran Canaria, surrounded by nearly 70 friends and family from the UK.
But having spent almost £20,000 on the wedding, including return flights at £120 each, he said he is now braced to spend even more cash to find new flights.
He said: "I just can't afford that - I've spent nearly £20,000 on the wedding as it is. I'm a bit narked, to say the least. I think it's disgraceful. I don't know how they can treat people like that.
"We've got wedding planners to see, hair and make-up, bits and pieces - we can't get out there to do them."
Mr Jee, who left his home in Christchurch at midnight on Monday, said he was due to be in the air by 6am, with his stag party originally scheduled to take place later in the week.
He said he has tried to remain calm in order not to distress the three children in his 30-strong party, two of whom have disabilities.
He said: "It's been an absolute nightmare so far. I've got to (keep calm) for the kids. I've got another 36 people due to come out this week and I'm not sure if they're going to get out either.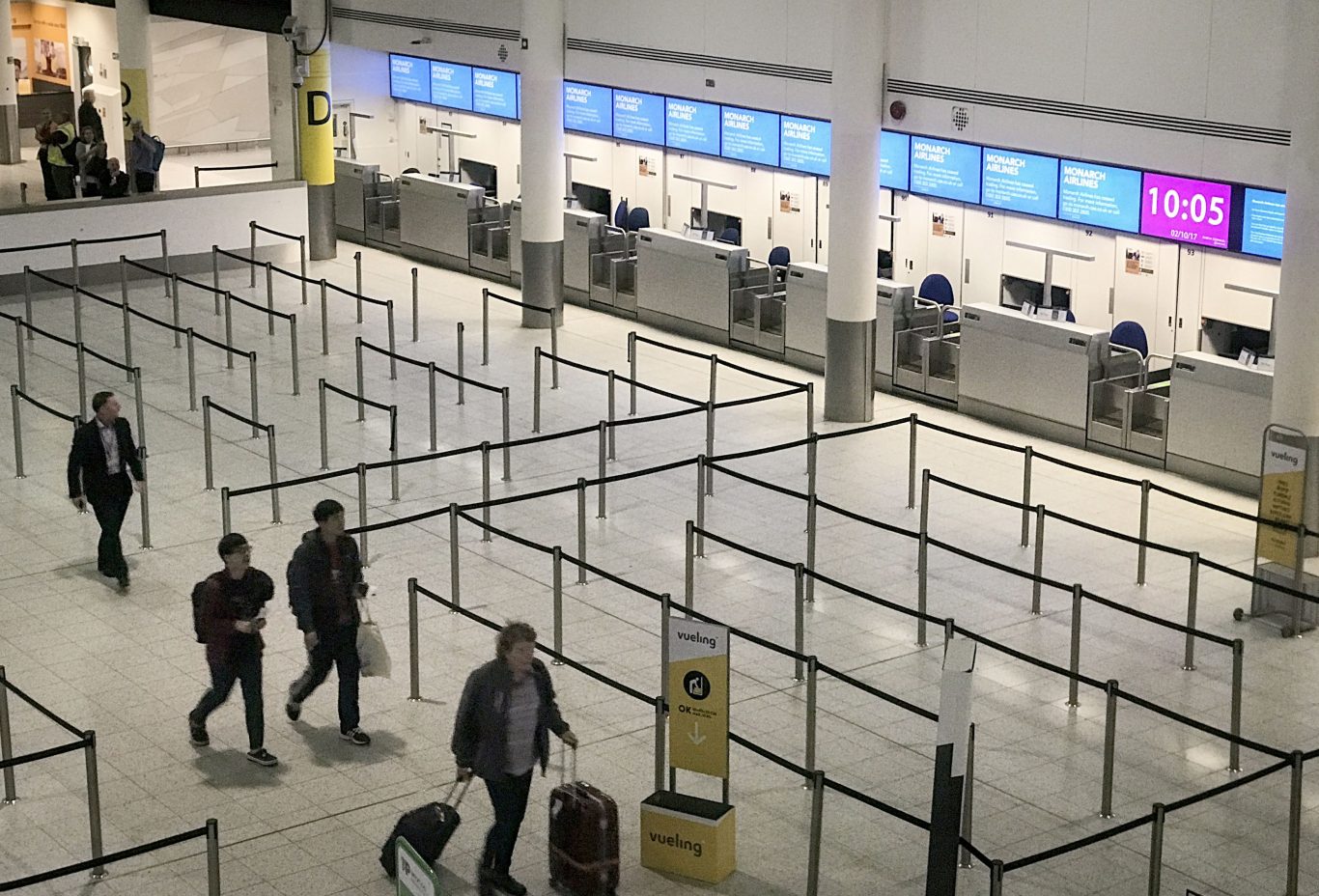 "My missus phoned Monarch yesterday. They told us it's only the package holidays that are going to be cancelled - all our flights will be fine, the rest of our week's going to be fine. Then five minutes before we were due to board the plane, they've just told us 'No, nothing - everything's been cancelled'.
"We're stuck here now, we can't find a hotel because everything's been booked. We are looking to get flights now from anywhere, even if it's one or two here, four or five on a flight there. But I don't think it's going to happen.
"I think it's just a joke - an absolute joke."
Read Full Story