A handsome raise or lucrative job will be awarded to you. Instead of raising your standard of living, keep it the same. Put your extra income into a savings or pension plan. Having a nest egg will allow you to travel extensively. It will also be possible to buy your own home or retire early. Although you are a hard worker, you also cherish your leisure time. Being able to enjoy a luxurious personal lifestyle will be an ample reward for your diligence.
Call the psychic specialists on *0906 539 1662 (150p per minute + Phone Providers access charge, 18+) or 0207 111 6154 (Credit/Debit Card payments) to hear that you should agree if you're asked to take on more responsibilities at work. These duties will feel more like play than work. If there's anything you enjoy, it's getting paid to exercise your creativity.
Live psychic advice
Call a hand chosen Psychics and Mediums on 0906 539 1662 now for answers to any questions which could be holding you back! Book a credit card reading online, or call a friendly receptionist who can take your booking and connect you with your chosen reader on 0207 111 6154.
Hand-Chosen Psychic: Tinisha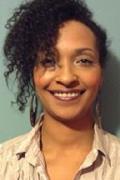 Tinisha is a natural Clairvoyant and Psychic. She also specialises in Mediumship. She is honest and straight talking and will always tell you the truth.
Speak to Tinisha, or one of the other amazing Psychics by calling 0906 539 1662 now and entering Tinisha's PIN number: 4168 or call 0207 111 6154 to book
Calls cost £1.50 per minute plus your phone provider's access charge. 18+ Only