You've always been drawn to unusual people. Teaming up with someone who has unconventional habits will be liberating. Instead of worrying what others will think about your work, you'll learn to satisfy yourself. Resist the temptation to rein them in when you think they're being impractical. If you show respect for their methods, they'll be similarly courteous. Together, you will break new ground. It's as if you're the missing pieces to each other's puzzle. Prepare for fame, acclaim and lots of money.
Call one of the team of true psychics on *0906 539 1662 (150p per minute + Phone Providers access charge, 18+) or 0207 111 6154 (Credit/Debit Card payments) to hear why can't take out your frustrations on a loved one if things are difficult at work. Don't be afraid to ask for support. Even the most capable need a helping hand from time to time.
Live psychic advice
Call a hand chosen Psychics and Mediums on 0906 539 1662 now for answers to any questions which could be holding you back! Book a credit card reading online, or call a friendly receptionist who can take your booking and connect you with your chosen reader on 0207 111 6154.
Hand-Chosen Psychic: Vonney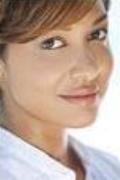 Vonney is a Natural Clairvoyant who is also Clairaudient. Vonney will amaze you with the details that she can give you. Vonney can also use the Tarot and Angel cards. These tools can help Vonney build up a very strong connection with you and your situation. Vonney can specifically help you if you are struggling with a relationship issue or if you just need a little guidance.
Speak to Vonney, or one of the other amazing Psychics by calling 0906 539 1662 now and entering Vonney's PIN number: 4378 or call 0207 111 6154 to book
Calls cost £1.50 per minute plus your phone provider's access charge. 18+ Only