You radiate happiness, which turns you into a love magnet. If you're looking for romance, you'll have your choice of admirers. Pick the person who challenges your world view and excites your imagination. Do you already have a partner? Adopt the leadership role in your relationship. Being more assertive about your needs will strengthen your bond. Your amour gets frustrated when you constantly defer to them. Take this opportunity to set the agenda. Your decisive attitude will reignite your mutual passion.
Call one of the team of truly gifted readers on *0906 539 1662 (150p per minute + Phone Providers access charge, 18+) or 0207 111 6154 (Credit/Debit Card payments) to hear why you mustn't be made to feel guilty because you have ambitions. Keep going after what you want, even if your attempts are met with derision. You'll have the last laugh.
Live psychic advice
Call a hand chosen Psychics and Mediums on 0906 539 1662 now for answers to any questions which could be holding you back! Book a credit card reading online, or call a friendly receptionist who can take your booking and connect you with your chosen reader on 0207 111 6154.
Hand-Chosen Psychic: Mary Ann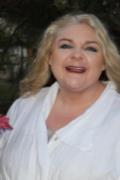 Mary Ann is a wonderful Clairvoyant Medium. She is bubbly, caring and compassionate and will use her gifts to be the vessel for the direction you need for your life.
Speak to Mary Ann, or one of the other amazing Psychics by calling 0906 539 1662 now and entering Mary Ann's PIN number: 4171 or call 0207 111 6154 to book
Calls cost £1.50 per minute plus your phone provider's access charge. 18+ Only