It's time to speak up. If you're not happy with the terms of a deal, say so. Propose alternatives. There's a chance the other party will not change their position. Don't be afraid to walk away from this proposal. Although there will be a temporary gap in your schedule, you'll be able to fill it with activities you love. A better job will be offered as you put the finishing touches on a home improvement project. Gardening, painting or building furniture will be a welcome distraction.
Call one of the team of truly gifted readers on *0906 539 1662 (150p per minute + Phone Providers access charge, 18+) or 0207 111 6154 (Credit/Debit Card payments) to hear why you mustn't be made to feel guilty because you have ambitions. Keep going after what you want, even if your attempts are met with derision. You'll have the last laugh.
Live psychic advice
Call a hand chosen Psychics and Mediums on 0906 539 1662 now for answers to any questions which could be holding you back! Book a credit card reading online, or call a friendly receptionist who can take your booking and connect you with your chosen reader on 0207 111 6154.
Hand-Chosen Psychic: Tinisha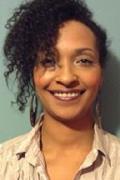 Tinisha is a natural Clairvoyant and Psychic. She also specialises in Mediumship. She is honest and straight talking and will always tell you the truth.
Speak to Tinisha, or one of the other amazing Psychics by calling 0906 539 1662 now and entering Tinisha's PIN number: 4168 or call 0207 111 6154 to book
Calls cost £1.50 per minute plus your phone provider's access charge. 18+ Only