It's time to put an exciting plan into motion. Your best friend or romantic partner won't approve of your bold agenda. They're afraid you will crash and burn once you take flight. Turn a deaf ear to their warnings. Your upbeat attitude, combined with a willingness to learn, will cultivate success. You're not afraid to ask for help when you encounter obstacles. Experts are usually willing to lend assistance, appreciating your humble attitude. Deferring to people with superior knowledge is a smart strategy.
Call my team of talented readers on *0906 539 1662 (150p per minute + Phone Providers access charge, 18+) or 0207 111 6154 (Credit/Debit Card payments) to hear why trying to force your opinions on others will fail miserably. You will have to compromise to move forward. You feel like a hypocrite, but there doesn't seem to be any way round it.
Live psychic advice
Call a hand chosen Psychics and Mediums on 0906 539 1662 now for answers to any questions which could be holding you back! Book a credit card reading online, or call a friendly receptionist who can take your booking and connect you with your chosen reader on 0207 111 6154.
Hand-Chosen Psychic: Mary Ann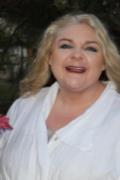 Mary Ann is a wonderful Clairvoyant Medium. She is bubbly, caring and compassionate and will use her gifts to be the vessel for the direction you need for your life.
Speak to Mary Ann, or one of the other amazing Psychics by calling 0906 539 1662 now and entering Mary Ann's PIN number: 4171 or call 0207 111 6154 to book
Calls cost £1.50 per minute plus your phone provider's access charge. 18+ Only