Your financial situation is improving. A lucrative job or big raise is on its way. Instead of taking this opportunity to upgrade your lifestyle, maintain the status quo. This will allow you to accumulate an impressive savings account. Having money in reserve will pave the way to a long term economic security. You'll be able to buy a home or reliable car. Invest your hard earned cash in things that will keep the wolf from your door. Don't worry; you'll have a chance to indulge your love of luxury later.
Call one of the team of true psychics on *0906 539 1662 (150p per minute + Phone Providers access charge, 18+) or 0207 111 6154 (Credit/Debit Card payments) to hear why can't take out your frustrations on a loved one if things are difficult at work. Don't be afraid to ask for support. Even the most capable need a helping hand from time to time.
Live psychic advice
Call a hand chosen Psychics and Mediums on 0906 539 1662 now for answers to any questions which could be holding you back! Book a credit card reading online, or call a friendly receptionist who can take your booking and connect you with your chosen reader on 0207 111 6154.
Hand-Chosen Psychic: Grace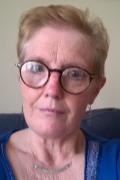 Grace is one of those Clairvoyant readers that you will want to speak to time and time again. Grace is a natural Clairvoyant who gives her clients peace of mind and real confidence in what their future holds. Grace will give you direct answers and will not generalize your situation. To have a future that you can believe in please give Grace a call.
Speak to Grace, or one of the other amazing Psychics by calling 0906 539 1662 now and entering Grace's PIN number: 4259 or call 0207 111 6154 to book
Calls cost £1.50 per minute plus your phone provider's access charge. 18+ Only