Five must-see TV highlights for the New Year
January is here, the nights are still long and the weather's not great, so curl up on the sofa and enjoy these festive treats on the TV.


1. Grandpa's Great Escape - New Year's Day at 6.55pm on BBC One
This adaptation of David Walliams's children's books stars the author himself alongside Jennifer Saunders and Samantha Spiro. When Jack realises his grandfather's nursing home does not have the best interests of its residents at heart, he hatches a plan to rescue his elderly relative.
Did you miss this? Learn how you can still watch it via catch-up
2. The Great Christmas Bake Off - New Year's Day at 9pm on Channel 4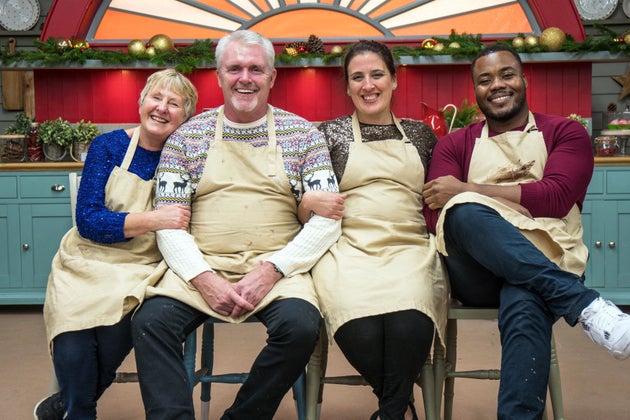 Bake Off was a big hit on Channel 4 last year - despite Prue Leith divulging the winner before the final aired! This second festive special welcomes back some of the series' best contestants for some Christmas challenges.
Did you miss this? Learn how you can still watch it via catch-up



3. McMafia - New Year's Day and Tuesday 2 January at 9pm on BBC One
This big budget drama will air throughout January. It follows the English-raised son of Russian exiles, as he tries to escape from a shadowy past and struggles against the lures of corruption.
Did you miss this? Learn how you can still watch it via catch-up


4. Arsenal v Chelsea - Wednesday 3 January at 7:45pm on Sky Sports Premier League
This heavyweight London derby is not just about local bragging rights, three points here will help cement the victor's place in the Premier League's top four.
If Sky Sports is not currently part of your TalkTalk TV package, you can add the Sky Sports Boost, a month at a time, giving you access to 10 sports channels. There's no long-term commitment and they're easy to add through your TV box.
5. IT (Cert 15) on the TalkTalk TV Store from New Year's Day
On-demand viewers can now download and keep this enjoyable adaptation of Stephen King's spooky novel through their TalkTalk TV boxes or online via the TalkTalk TV Store.
----------------
TalkTalk now offers its best-ever TV experience with up to 80 Freeview channels, the best on-demand players and a 7-day catch up service. On top of this there's the added flexibility of TV Boosts which allow you to add extra sports, movie or kids channels for a month at a time, whenever you want. Find out more here.
Read Full Story