Majority of drivers support drink-drive limit reduction in England and Wales
Most drivers want the drink-drive limit cut in England and Wales, according to research published to mark the 50th anniversary of the first roadside breath test.
Some 59% would support a reduction for the first time since the law was introduced on October 8 1967, an RAC survey of 1,727 motorists found.
The Scottish Government slashed the alcohol limit for drivers from 80 milligrammes (mg) per 100 millilitres (ml) of blood to 50mg in December 2014, but the legal level in the rest of Britain remains 50mg.
This means the amount of alcohol drivers in England and Wales are allowed to consume before getting behind the wheel is higher than in much of Europe.
Campaigners claim there has been little progress in tackling drink-driving in recent years.
Department for Transport figures show 143 people were killed in collisions involving a driver impaired by alcohol last year, the same number as in 2012.
Police Scotland data shows drink-drive offences fell by 12.5% in the nine months after the lower limit was implemented in Scotland compared with the same period in the previous year.
RAC road safety spokesman Pete Williams said: "Motorists are overwhelmingly in favour of reducing the current drink-drive limit in England and Wales to no more than 50mg as Scotland has already done and Northern Ireland is doing.
"Fifty years after the drink-drive limit became law, it is time for the Government to move with the times and fall in line with the large swathe of other countries which enforce a 50mg of alcohol per 100ml of blood limit."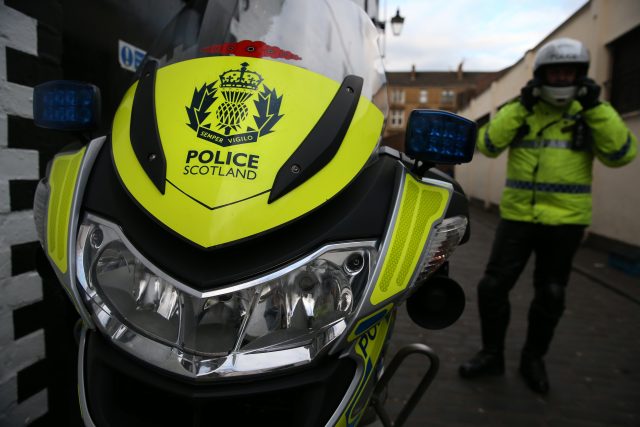 In the year the breathalyser was introduced there were 1,640 people killed in crashes attributed to alcohol but publicans protested to then-transport minister Barbara Castle that the new law could put them out of business.
AA president Edmund King said: "The breathalyser sits alongside compulsory seat belts and the introduction of EuroNCAP crash testing as the three biggest road safety life-saving measures introduced in the last half century.
"The breathalyser and subsequent campaigns saved thousands of lives and helped make drink driving socially unacceptable."
Read Full Story